Branch
We are delighted that Kanban board holds its part in the design industry as well. Designers, in general, love visuals. So, they love using Kanban. Design Kanban is a way for visual project management with visual content collaboration. For a lot of designers, visualization is a good thing if it enables collaboration along with it. Kanban workflow is a good idea for creating and delivering visuals, simplifying collaboration, team happiness, and increasing productivity. But is it for you?
Visual Project Management: Is it for you?
When you have to shift through stacked email threads for design approvals, collaborating with the team becomes hard. Therefore, Kanban is meant to cut the amount of time spent on managing projects because a designer should spend their time designing and not managing.
"The beauty of the dream vanished, and breathless horror and disgust filled my heart." – Frankenstein Victor Frankenstein, Mary Shelley
When Victor Frankenstein set out to create human life from non-living matter, he had a clear vision: to better mankind. He wanted to do this by creating a beautiful creature with "lustrous black hair," "teeth of pearly whiteness," and "watery eyes." Yet despite Frankenstein's best intentions, his fiddling and tinkering created a hideous eight-foot monster that reaped havoc on the brilliant scientist's life. Why am I regaling Shelley's classic? Because many organizations are in danger of turning Jira into their own monster.
Atlassian's Jira is very effective at helping developers to manage their backlog, track work progress, and monitor issues. Its success in the Agile Development space has been profound and far-reaching, and most Jira users would argue its beauty lies in its simplicity. At the same time, another key benefit is the tool's ability to be customized to meet individual/team workflow needs. This functionality is both a blessing and a curse because it allows IT teams to fiddle and tinker with customizable fields and plug-ins to incorporate as much of the software delivery process, from ideation to delivery, as possible — turning Jira into something that it's not.
Many software companies say that they are "Agile." But this can mean different things.
To understand the complex world of Agile approaches, let us travel back in time and see what brought about the paradigm shift that is now called the "Agile revolution."
Project management is a comprehensive and complex field of work that requires extensive practice, skills, knowledge, and expertise. Despite the plethora of resources, certifications and expert advice available today, project management continues to hold its place as one of the most challenging professions.
A study by Gallup shows a staggering fact that only 2.5% of companies successfully complete 100% of their projects. The reasons behind this phenomenon can be many and although frameworks such as agile project management have streamlined this field to a huge extent, project managers continue facing issues and roadblocks on a daily basis.
Being good at managing projects doesn't come naturally to every project manager. There are tasks to be completed, quality to be taken care of, budgets to match, and people to manage.
A survey by the Project Management Institute revealed that around 41 percent of projects completed in 2017 were high complexity projects. That's the nature of project management and no one can change that. However, one can implement effective project management practices anytime to keep projects running smoothly.
Most entrepreneurs think they are building something unique and new. In reality, over 90% of them fail. But you are not one of them. Right?
This is exactly what I thought. Like most entrepreneurs, I have known failures and made mistakes. At the same time, I have been lucky enough to succeed a few times. I am writing this to help you prevent making the same mistakes.
Developers have a very strange relationship with tickets. If you ask them if they like the ticketing tool they use at their company, you will get completely different comments on the same tool, depending on the organization. For instance, the most used one — Jira — is rated 8.2 / 10 for more than 2,000 reviews. But if you ask teams if they are satisfied with the way tickets are handled in their organization for the same Jira users, the rating goes down to 6.3/10 and a Net Promoter Score (NPS) of -25!! And this on the set of 129 companies we surveyed at Anaxi. Just a reminder: an NPS score under 0 is very alarming for any company, so let's not even consider -35! So how do we explain this? And how can organizations change this? That's what we will try to answer in this article.
In the past few years, I've contributed to the development of two developer platforms — CodinGame and Tech.io. Together they total more than 1M developers. I've recently co-founded an Engineering Intelligence platform — Anaxi. Think of it as actionable business intelligence for the whole engineering organization. So part of my job is identifying growing trends in software development tools. In other words, I think about this kind of thing quite a lot! We conducted the survey in March 2018 with the Anaxi team. The results were very surprising! You could say it triggered this analysis.
There's a plethora of articles, books, and blogs on how to accurately estimate large software projects. Something that's going to take multiple developers a decent chunk of a week, month, or year will almost always have meetings between developers, project managers, and other staff where estimates will be checked and challenged.
Where I have definitely struggled to improve, though, has been estimating the all-too-common "small" tickets: ones that are large enough that an estimate is expected, but too small to necessitate bringing in additional help or conferring with other developers.
Change is inevitable when it comes to project management. That's why many project managers are electing to use Agile methodologies wherever possible. Agile project management doesn't just accept changes, it embraces them, making it more than ideal for tracking the delivery of a project.
In this article, we'll show you how to create new Agile projects and apply Agile views on Microsoft Project.
To make our brain feel less like it has ten million tabs open, Kanban boards have come to the rescue of different sectors for many years now. Whenever there is a need to visualize the bigger picture of what's going on in the organization, who's working on what, and what's the progress of tasks, organizations choose to define workflow stages in Kanban boards. Kanban as a workflow management tool is undoubtedly of immense help for teams to get more done with less stress.
Is Kanban for Me?
Regardless of which type of industry you're working in, the core principles of using a Kanban board are the same. The concept is to help you visualize your work and you'll find ways to speed up the work completion by just paying attention to the workflow.
Project management is a rapidly growing field, and its methods are now used in the industries where traditional approaches have been being used until recently. It's not always easy to stay tuned and be aware of all its current and upcoming trends, but taking a look at top publications on the subject is always useful.
We've collected top project management articles of the year 2018 that forecast upcoming trends, describe today's tendencies, and give advice on many aspects of project leadership, management, and communication. Here's our list:
Setting up a goal is the first step towards implementing an idea; whether it is related to personal ambitions or professional projects. It is important to be able to set goals that are not only easily met but also bear optimum and lasting results.
Project management is all about setting goals and completing the set milestones on a given timeline. When goals are set efficiently, it optimizes each stage, whether it is project planning, tracking, and monitoring, implementation or testing.
Hello everyone. Recently, I was preparing for my PMP certification (which is still going on since last one year and still all modules are not complete) and I came across Time and Schedule Management module, which has one very useful topic of Estimation. The PMBOOK Guide says that we plan for Resource and Activity(s) and to perform Activity(s) we need to estimate the same.
Estimation is the process of finding an estimate, or approximation, which is a value that can be used for some purpose even if input data may be incomplete, uncertain, or unstable.
It's no secret that managers and employers LOVE developers that are great at communicating. Sure, a genius programmer may well be forgiven for their social inadequacy. But imagine being a genius programmer with brilliant communication skills! Given that you are most likely writing code for someone else, or at least with someone else, communication is the foundation of your work.
And I say "skills" for a reason. It's a common misconception that people either are good or bad at communicating. I call bullcrap on that. I used to be the shyest person in the room, barely having the courage to open my mouth when asked. Now, I don't hesitate to speak up or even lead the conversation as I see fit.
Agile is like Big Data – a buzzword that has been around for a couple of years already, but for which, in the end many people don't actually know precisely what it is or how it works. Let's start by putting everyone on the same level and go over the basics of the Agile method.
Agile consists in an iterative approach to software development, that builds the software incrementally – meaning that from the start of the project, step by step, a little bit of it is delivered at different stages, instead of delivering it all at once. It is like filling one glass of water after another, instead of giving away a full tank. Agile breaks down the project into little glasses of water, these bits of user functionality called user stories, ranks them according to their priority, and delivers them continuously in short cycles of two weeks: the iterations.
I recently wrote about the Agile Values and what they mean to me. So many people I run into think just using a set of specific practices will make their teams Agile – wrong. Over the years I've come to realize that Agile is mostly a mindset – a way of thinking differently about software development. Incorporating sprints, user stories, daily stand-ups, and other process-related practices can still lead to failure – unless we also change the way we think.
The simplicity of Agile – the Agile Manifesto's four values and twelve principles – can sometimes mask the challenge of learning to think and behave differently. A culture of agility means embracing ideas that many of us are uncomfortable with, or even fear.
What comes to your mind when you think of Agile? Is it Scrum or another particular set of Lean processes, or is it a way of thinking and behaving? Many people I come across equate Agile with Scrum – wrong. Many people think that using specific practices makes their teams Agile – wrong. What I've come to realize over the years is that Agile is mostly a mindset – a way of thinking differently about software development. I've found that sprints, user stories, daily stand-ups, and other process-related practices can still lead to failure – unless we also change the way we think.
Agile, on paper, is simple – the Agile Manifesto's four values, and twelve principles that accompany it. In practice, however, learning to think and behave with agility can be more difficult. A culture of agility means embracing ideas that many of us are uncomfortable with, or even fear.
A Project Management Office (PMO) has long been a staple of businesses, but today we see many businesses doing away with their PMO organizations, or worse, allowing their PMOs to derail their transformations into more modern businesses. Other companies are starting SMOs, or Strategy Management Offices, to decrease the hold of, and eventually replace, the PMO. SMOs focus on ensuring the corporate strategy is providing the highest value possible and is aligned to modern ways of working.
These movements have led many to argue PMOs simply can't exist in an Agile environment. The ridged upfront planning standards and numerous constraints of traditional PMOs work in direct conflict with the more fluid Agile methodology. This criticism does hold some weight. In 5 years, we may not talk much about Portfolio Management Offices if the PMO can't evolve with the business.
I first tried Linux in 1995 and it was Red Hat Linux distribution version 2.1. It was quite a challenge to set it up to work with Intel 80486DX4. In the 90's, installing something into Linux took some time to get used to after Windows "anybody *.tar.gz + dependencies."
Red Hat was one of the first to come with integrated package management system RPM that was suppose to solve dependencies. Once you start using it, more and more of the rpm installation's limitations start to creep in, a phenomenon called Dependency hell. Debian was a good alternative with DEB packages.
For startups and small businesses, it's crucial to start using special project management tools early on. However, the price of most tools is barely affordable for a new business. The good news is that a tool with all the necessary functionalities can be cost-efficient! Here is a list of free project management software tools that are great to start working on your projects with.
1. GanttProject
GanttProject allows you to organize work structure and manage projects in an easy way. Create tasks and break work down in a hierarchical tree, set deadlines, priorities, and milestones, and create dependency constraints between tasks. Set up profiles for system users with basic contact information, pay rates, and roles. Assign them work and monitor their workload.
You can export your data from the app in different formats for processing and analyzing it in other software. The app can be installed on Windows, OSX and Linux machines and works as a desktop tool without an Internet connection.
2. VivifyScrum
VivifyScrum is a Scrum and Kanban app for software development teams. It helps plan and manage development sprints, monitor work progress, and accumulates a backlog of features for future sprints. The tool is a single-page app with a clear view of all its boards. It's cloud-based, so it is available from anywhere and doesn't require any installation works. Its free plan includes basic features, one active sprint, one active integration, and limited disk space for file storage. The paid Premium plan unlocks advanced functionality, unlimited disk space, and any number of active sprints and external integrations.
3. actiTIME
actiTIME is a work management and time-tracking app for teams of any size. Simple and intuitive, it allows project managers to distribute teams by projects and monitor work progress, set up estimates and compare them with time their teams actually spend on work, and get valuable insights by running time and cost reports. The tool is available in the cloud and as on-premise software. The basic on-premise version for up to 5 users is free, so this option is a great choice for small teams and startups.
4. Orchard Collaboration
Orchard Collaboration is a ticketing, project management and collaboration tool targeted at website development and content management. It allows planning projects and controlling their progress, creating tickets and issues per project, and inviting customers to the projects. The system integrates with GIT and SVN servers and with third-party services for more efficient work on your projects. As for price, Orchard Collaboration is a free and open-source tool.
5. Teamweek
This tool is designed to visualize the process of project management. It allows you to create project roadmaps, get an overview of your long-term plans, and see your team's current advancement. Set up team timelines, plan work for near future and for a longer perspective, schedule work, and share all relevant information with your team. Teamweek offers free basic plans for teams of up to 5 users, and if the team grows and advanced features are needed, it's possible to switch to a paid plan.
6. Hubbion
Hubbion is a free project management and collaboration tool for small teams. It provides basic functionality for managing tasks, assigning work to employees, and collaborating. The tool allows for managing tasks, tracking deadlines, commenting, and sharing files. Users can add their bosses or customers to the tasks they're performing to keep them informed on the work progress.
7. Workep
This tool is a collaboration platform that automates and centralizes G Suite to turn it into an efficient environment for project management, collaboration, and planning. Create Google Docs, sync calendar events, use Hangouts, and more – and automate work on your projects. Workep visualizes your team's work as lists, Kanban boards, or Gantt charts, and allows project data export. The basic plan for one team of up to 10 users is free, and as the team grows, additional features in paid plans are available.
8. OpenProject
Another open-source project management tool that helps organize the entire life cycle of your projects, OpenProject's features include project planning, scheduling, monitoring, creating charts and reports, and many more. It also offers security and data privacy features that help you protect critical project data from unauthorized access. As paid options, cloud-hosted and enterprise editions are also available.
For startups and small businesses, it's crucial to start using special project management tools early on. However, the price of most tools is barely affordable for a new business. The good news is that a tool with all the necessary functionalities can be cost-efficient! Here is a list of free project management software tools that are great to start working on your projects with.
1. GanttProject
GanttProject allows you to organize work structure and manage projects in an easy way. Create tasks and break work down in a hierarchical tree, set deadlines, priorities, and milestones, and create dependency constraints between tasks. Set up profiles for system users with basic contact information, pay rates, and roles. Assign them work and monitor their workload.
You can export your data from the app in different formats for processing and analyzing it in other software. The app can be installed on Windows, OSX and Linux machines and works as a desktop tool without an Internet connection.
2. VivifyScrum
VivifyScrum is a Scrum and Kanban app for software development teams. It helps plan and manage development sprints, monitor work progress, and accumulates a backlog of features for future sprints. The tool is a single-page app with a clear view of all its boards. It's cloud-based, so it is available from anywhere and doesn't require any installation works. Its free plan includes basic features, one active sprint, one active integration, and limited disk space for file storage. The paid Premium plan unlocks advanced functionality, unlimited disk space, and any number of active sprints and external integrations.
3. actiTIME
actiTIME is a work management and time-tracking app for teams of any size. Simple and intuitive, it allows project managers to distribute teams by projects and monitor work progress, set up estimates and compare them with time their teams actually spend on work, and get valuable insights by running time and cost reports. The tool is available in the cloud and as on-premise software. The basic on-premise version for up to 5 users is free, so this option is a great choice for small teams and startups.
4. Orchard Collaboration
Orchard Collaboration is a ticketing, project management and collaboration tool targeted at website development and content management. It allows planning projects and controlling their progress, creating tickets and issues per project, and inviting customers to the projects. The system integrates with GIT and SVN servers and with third-party services for more efficient work on your projects. As for price, Orchard Collaboration is a free and open-source tool.
5. Teamweek
This tool is designed to visualize the process of project management. It allows you to create project roadmaps, get an overview of your long-term plans, and see your team's current advancement. Set up team timelines, plan work for near future and for a longer perspective, schedule work, and share all relevant information with your team. Teamweek offers free basic plans for teams of up to 5 users, and if the team grows and advanced features are needed, it's possible to switch to a paid plan.
6. Hubbion
Hubbion is a free project management and collaboration tool for small teams. It provides basic functionality for managing tasks, assigning work to employees, and collaborating. The tool allows for managing tasks, tracking deadlines, commenting, and sharing files. Users can add their bosses or customers to the tasks they're performing to keep them informed on the work progress.
7. Workep
This tool is a collaboration platform that automates and centralizes G Suite to turn it into an efficient environment for project management, collaboration, and planning. Create Google Docs, sync calendar events, use Hangouts, and more – and automate work on your projects. Workep visualizes your team's work as lists, Kanban boards, or Gantt charts, and allows project data export. The basic plan for one team of up to 10 users is free, and as the team grows, additional features in paid plans are available.
8. OpenProject
Another open-source project management tool that helps organize the entire life cycle of your projects, OpenProject's features include project planning, scheduling, monitoring, creating charts and reports, and many more. It also offers security and data privacy features that help you protect critical project data from unauthorized access. As paid options, cloud-hosted and enterprise editions are also available.
For startups and small businesses, it's crucial to start using special project management tools early on. However, the price of most tools is barely affordable for a new business. The good news is that a tool with all the necessary functionalities can be cost-efficient! Here is a list of free project management software tools that are great to start working on your projects with.
1. GanttProject
GanttProject allows you to organize work structure and manage projects in an easy way. Create tasks and break work down in a hierarchical tree, set deadlines, priorities, and milestones, and create dependency constraints between tasks. Set up profiles for system users with basic contact information, pay rates, and roles. Assign them work and monitor their workload.
You can export your data from the app in different formats for processing and analyzing it in other software. The app can be installed on Windows, OSX and Linux machines and works as a desktop tool without an Internet connection.
2. VivifyScrum
VivifyScrum is a Scrum and Kanban app for software development teams. It helps plan and manage development sprints, monitor work progress, and accumulates a backlog of features for future sprints. The tool is a single-page app with a clear view of all its boards. It's cloud-based, so it is available from anywhere and doesn't require any installation works. Its free plan includes basic features, one active sprint, one active integration, and limited disk space for file storage. The paid Premium plan unlocks advanced functionality, unlimited disk space, and any number of active sprints and external integrations.
3. actiTIME
actiTIME is a work management and time-tracking app for teams of any size. Simple and intuitive, it allows project managers to distribute teams by projects and monitor work progress, set up estimates and compare them with time their teams actually spend on work, and get valuable insights by running time and cost reports. The tool is available in the cloud and as on-premise software. The basic on-premise version for up to 5 users is free, so this option is a great choice for small teams and startups.
4. Orchard Collaboration
Orchard Collaboration is a ticketing, project management and collaboration tool targeted at website development and content management. It allows planning projects and controlling their progress, creating tickets and issues per project, and inviting customers to the projects. The system integrates with GIT and SVN servers and with third-party services for more efficient work on your projects. As for price, Orchard Collaboration is a free and open-source tool.
5. Teamweek
This tool is designed to visualize the process of project management. It allows you to create project roadmaps, get an overview of your long-term plans, and see your team's current advancement. Set up team timelines, plan work for near future and for a longer perspective, schedule work, and share all relevant information with your team. Teamweek offers free basic plans for teams of up to 5 users, and if the team grows and advanced features are needed, it's possible to switch to a paid plan.
6. Hubbion
Hubbion is a free project management and collaboration tool for small teams. It provides basic functionality for managing tasks, assigning work to employees, and collaborating. The tool allows for managing tasks, tracking deadlines, commenting, and sharing files. Users can add their bosses or customers to the tasks they're performing to keep them informed on the work progress.
7. Workep
This tool is a collaboration platform that automates and centralizes G Suite to turn it into an efficient environment for project management, collaboration, and planning. Create Google Docs, sync calendar events, use Hangouts, and more – and automate work on your projects. Workep visualizes your team's work as lists, Kanban boards, or Gantt charts, and allows project data export. The basic plan for one team of up to 10 users is free, and as the team grows, additional features in paid plans are available.
8. OpenProject
Another open-source project management tool that helps organize the entire life cycle of your projects, OpenProject's features include project planning, scheduling, monitoring, creating charts and reports, and many more. It also offers security and data privacy features that help you protect critical project data from unauthorized access. As paid options, cloud-hosted and enterprise editions are also available.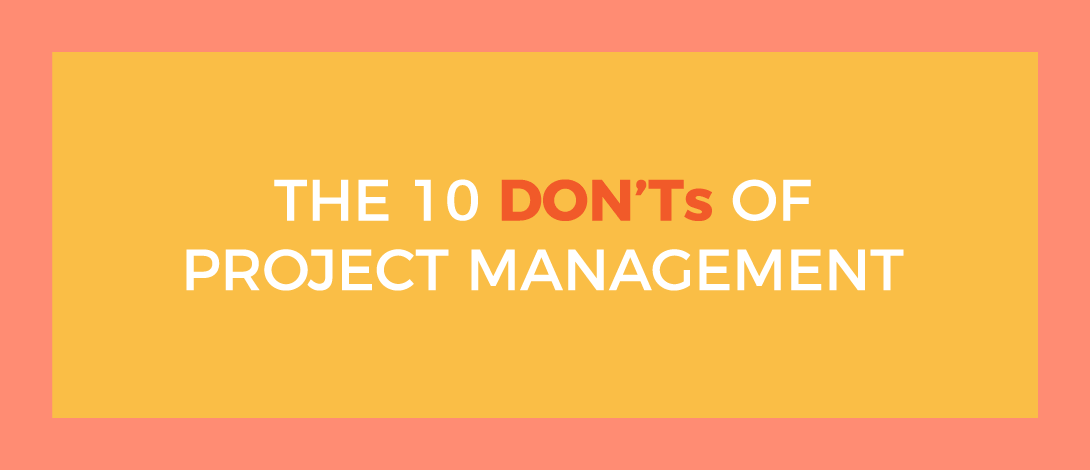 The art of Project Management isn't something that can be taught and learned mechanically out of human skill. No matter how many PM certifications or diplomas you acquire, you will always find room for improvement, for an experience that you have little clue about but can gain valuable insight from.
So, whether you have been managing projects and teams for 5 years or 15, you could always use a quick referral to a list of pitfalls and hidden snags that you need to avoid no matter how simple the undertaking is.
Here are 10 don'ts of project management that you may have been hearing about since forever, but in all honesty, these are the ones that shape the outcome of largely every routine project:
1. Don't Alienate Your Team from Decision-Making
According to a SAGE study, teams that were involved in decision-making worked with greater productivity, innovation, and motivation.
Remember, you get what you endorse. Project Managers that endorse participative behavior, have less jumble on their plates to deal with. Teams of such managers are constantly aware of their responsibilities as individuals and what is expected of them.
When you hand the autonomy of decision-making to your team, you show them the trust you have in their skills and more importantly the value of their role.
Your team no longer feels like they are involuntary robots programmed to follow strict guidelines and as a result, they develop a sense of liberation that propels them to pour extra effort into the project which relies not only on the shoulders of their project manager but on their heads as well.
2. Don't Conduct Empty Meetings Bereft of Agenda
Ranking #2 on our list of don'ts of project management is conducting empty meetings.
According to a report by Attentiv, 63% of the total meetings held annually are conducted without an agenda.
Remember the boy who cried wolf? Well, you do not want to be the Project Manager who cried Meetings! For it is highly likely that a day in time may arrive when your team would categorically stop believing in your leadership authority and will quit paying any significant attention to meetings of any nature.
Your team looks up to you for guidance, delegation and future projections; ill-planned meetings are just another way of letting your team down and reconfirming their worse fear: their project manager is just as clueless as the rest of them.
Who said you absolutely have to conduct a meeting, with no real meeting scope or agenda in mind? Gather your team only when and if you require unanimous brainstorming, collaborative problem solving and interactive exchange of ideas.
3. Don't Ignore Small Achievements in the Face of Large Ones
A Global Recognition Study, revealed that 78% of U.S workers report that being recognized motivates them at their job.
Remember, your team is a network of humans working from the sweat of their brow to meet awry deadlines, fix pesky annoying bugs, and turn in tedious deliverables one after another.
Sure, they go home at the end of the day to refuel on sleep, food and family, but do you really think a pat on their back from the boss isn't something that will work wonders in boosting their confidence to come to work the next day and work round the clock with equally unflinching dedication?
So, no matter how small the achievement is or how ordinary of a task is completed, make sure you applaud your team, recognize their hard work and let them know, you appreciate the amount of effort they put in frying not just the bigger fish, but the smaller ones, too.
4. Don't Escape the Feedback Ritual
Ranking #4 on our list of don'ts of project management is avoiding feedback.
"Annual performance reviews often are considered time sucks of meaningless paperwork and awkward meetings between manager and subordinate who suddenly seem like strangers," explains Katie Donovan in an interview with Forbes.
Instigate an on-going system of feedback where you give regular input to your team members on their performance.
Nobody works 7 hours a day, 5 days a week, simply to get a paycheck, unless of course, they are working in a factory with fixed methodologies that require little to no monitoring on behalf of a manager.
Sit with your team members individually, assess their work and tell them what you think of their work process. Your team thrives on your words and what you think of them. Your feedback, be it constructive criticism or supportive empathy, is the force that drives them to better outcomes.
5. Don't Steer from Automating Your Management Workflow
KPMG's Project Management Survey 2017 reported 80% of organizations, use more than one project management methodology.
If you think you can manage multiple projects, track time, monitor project budget and estimates and assess team performance all by the effort of two mortal hands and a single brain, think again.
A task management tool will help streamline all the administrative as well as the technical glut which otherwise becomes a huge mishmash of to-dos, emails, due dates, reminders and meeting invitations that either get lost or become a pain in the head to manage.
6. Don't Micromanage Your Team's Work
The 6th don't on our list of don'ts of project management is micromanagement at work.
A Trinity Solutions Survey reports that 85% of employees revealed that micromanagement had a negative impact on their morale, whereas 71% of the respondents said it served as an obstacle in their performance.
Refrain from over-indulging in your team's work process. Your team needs its space to breath and function confidently. Whereas You could really save the time and energy to overlook other more important aspects of the project.
Constant overview of performance reports and daily task updates tends to be suffocating for employees and also causes a strain on the trust that is crucial for the maintenance of a certain synergy between the management and the team.
7. Don't Prioritize Urgent Over Important
Take it from Allan Koltin, CEO of Koltin Consulting Group Inc, who suggests creating 3 categories to place your high priority tasks in: Must Do, Should Do, Nice to Do.
As a project manager, you have a never-ending list of fires to put out, tasks to take care of and plans to execute. And while you juggle all these and attempt to please everyone, you unintentionally run a high risk of mismanagement, unhappy clients or stakeholders, and patchy communication.
To effectively break down your urgent tasks, make use of the Action Priority Matrix. This matrix helps simplify your decision for you because to make use of the matrix you have to assess your tasks based primarily on their impact and the effort needed to pursue them.
8. Don't Set Unrealistic Deadlines
Ranking #8 on our list of don'ts of project management is setting unrealistic, unachievable deadlines.
"The rule is, there are no unrealistic goals. There are only unrealistic deadlines" – Brain Tracy
There's a thing called being ambitious. It takes you places. And then there is a thing called being over-ambitious. This could practically destroy you. Setting deadlines that are impossible to achieve, not only results in employee burnout but leaves the entire workflow hanging in a disorganized and an unstructured order.
Employees begin to face a drop in morale when they are unable to meet these humanly impossible deadlines. These short-term ramifications then turn into long-term consequences that result in employee turnover. Gradually teams start to disintegrate, moving for greener pastures elsewhere.
9. Don't Overlook Project Risks as Petty Issues
"In the business world, the rear-view mirror is always clearer than the windshield." – Warren Buffet
Identifying risks, unseen roadblocks and formulating mitigation plans is a vital component of project management.
Every project is prone to one or more type of vulnerability, that can turn to jeopardize the integrity of the entire project if left unattended.
Keeping a solid repository of risks helps give everyone on the team a clear and transparent idea of how healthy and stable a project is.
Use a risk management tool to help you practice fast and adroit risk assessment, reporting and mitigation.
10. Don't Levy Extra Load to an Understaffed Team
The last don't on our list of don'ts of project management is levying overwhelming workload on the project team.
According to the Princeton Survey Research Associates, nearly 70% of workers feel as though they have too much work on their plates.
This should come as no surprise to you but the greater the level of stressed employees, the greater is your employee turnover, drop in productivity and ultimately a failure to deliver.
Avoid cramping your team members with huge anvils of work on top of already existing tasks. You might want to expand your team to divide the workload in case of a faster, finer workflow.
It is far more convenient to recruit your team wisely before the project kicks off.
Evaluate and assess which member possesses the skill set needed to get a certain job done.
And calculate a solid estimate of sufficient resources that will be needed at each stage of the project. This way you get to make maximum use of your resources and each member delivers to the best of his/her role.
Synopsis:
Whether you're a project manager, program manager, or portfolio manager, one of the key responsibilities is to guide project execution as well as managing and communicating changes by balancing project constraints. With emerging trends in data science, it's always good to know what and how much a project manager needs to learn and adapt.
Role of Project Manager:
Project manager's role is becoming complex with so many conflicting challenges to deal with. The word cloud below summarizes a few of them: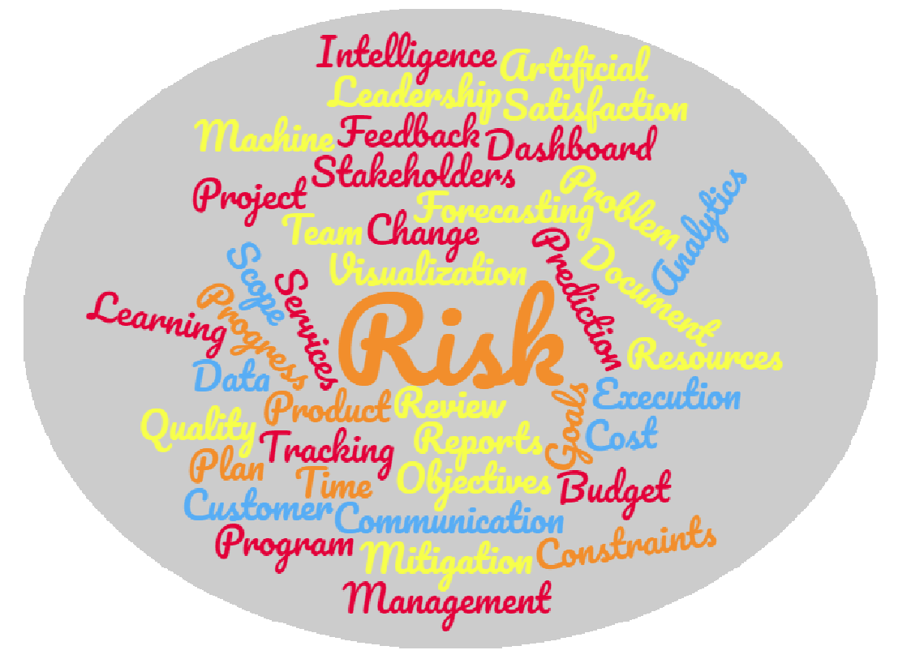 Before we discuss the vision for the future, let us understand the project management stream: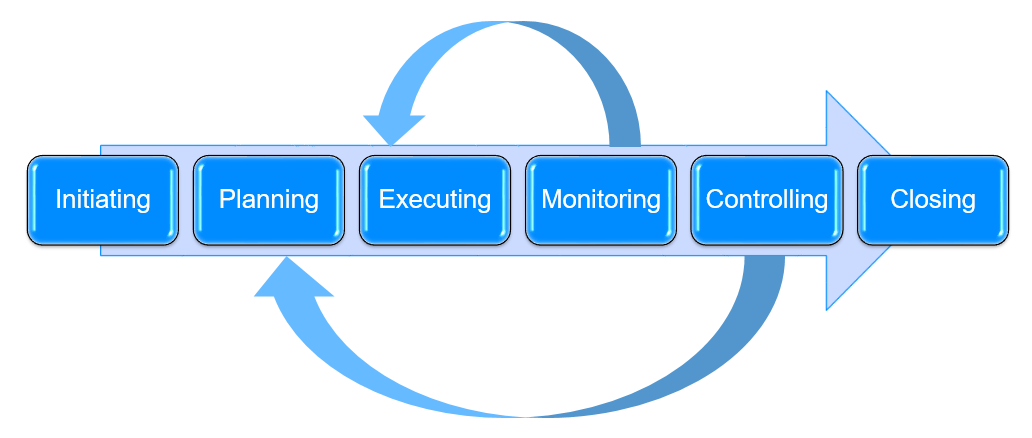 The role of the project manager is to:
Guide project execution.
Manage the risk and quality of a project.
Deliver based on requirements, on time and on budget.
Manage and communicate changes by balancing project constraints.
Ensure the business is prepared to adopt the change.
Project Constraints: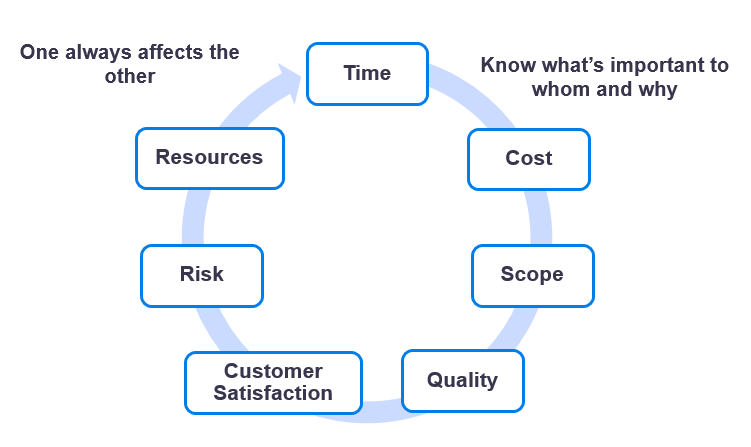 Project Management and Data Science:
---
"One of the true tests of leadership is the ability to recognize a problem before it becomes an emergency." ~ Arnold Glasow
---
Let's draw a parallel between project management and data science streams, and reap the benefit from the best of both worlds in achieving value delivery in minimal predictable cycle time with better quality.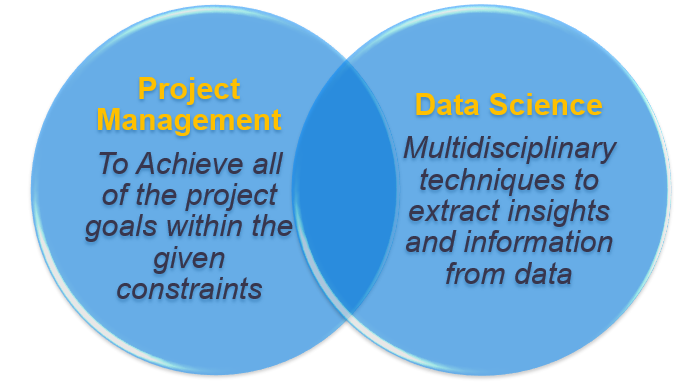 Use Cases:
Modeling and algorithms in data science can be, mainly, divided into:
Regression

Classification

OPptimization.
It's important to understand the basics before we implement these use cases.
---
Project Manager: Is my project on track?
Data Science: Binary Logistic Regression – A technique to predict the relationship between the predictors (example: completed points, remaining capacity, and other independent variables) and a predicted variable (on track: yes or no).
---
Project Manager: Let me know the potential deviation from the plan if my project is not on track.
Data Science: Linear Regression – A technique to predict an outcome (number of days beyond they plan) based on a set of predictor variables (example: completed points, remaining capacity, and other independent variables).
---
Project Manager: Too many risks for me to handle. Can I have a genie that helps me with possible mitigation plans?
Data Science: Decision Tree – A classification technique to map the possible outcomes of series of related choices (in this use case, the impact of the risks).
---
Project Manager: I have several constraints on cost, resources, time, and scope. Can you suggest how I can meet customer requirements through these constraints?
Data Science: Linear Programming – An optimization technique to achieve the best possible outcome in a mathematical model whose constraints on the independent variables are represented by linear relationships.
---
Project Manager: My organization has executed many projects in the past and there are several projects in the pipeline. How can I leverage this vast knowledge in delivering successful projects in the future?
Data Science: Machine Learning – A technique to provide the computer with the ability to progressively learn.
---
Of course, some of the complex scenarios can't be represented in a linear format and they must be tackled with a mix of tools and techniques.
The project manager doesn't need to be a data scientist, but, becoming familiar with some big data tools and techniques (some of the references are given below) can help in gaining additional insights:
Summary:
The project manager role can be aided data science by:
Guiding project execution.
Managing the risk and quality of a project.
Delivering based on requirements, on time and on budget.
Managing and communicating changes by balancing project constraints.
Ensuring the business is prepared to adopt the change.
Gantt Charts. The two words that have recently been on a meteoric rise in the world of project management. Everybody is in search of Gantt Charts. Quora is full of scouting inquiries circling around "what is the best Gantt Chart software?"
All in all, small businesses and large, have become increasingly cognizant of what an absolute necessity Gantt Charts have become for managing workflow and adding products to the practice of project management.
Which is why we decided to formulate a list of 6 project management tools that offer dynamic Gantt Charts as an innate part of their application
Before we dive right into the list, for those of you who do not know what Gantt Charts are or for those who know what they are but are not quite sure how useful Gantt Charts can be, let's take a quick overview.
What Are Gantt Charts?
In simpler terms, Gantt Charts are a visual demonstration of task progress scheduled on a given timeline. It is a bar chart that shows you which activities or tasks need to be completed, by who and by when.
This graphical depiction of task status in relation to its deadline is a quick summary view that erases the hassle of constantly referring back and forth to each task detail individually.
How Do You Read a Gantt Chart?
A Gantt Chart is made up of a series of rows and columns with bars that run in a horizontal direction. The bars represent tasks or projects listed on the column on the left. The length of the bar signifies how far along the activity is in terms of its schedule. Whereas the columns extending parallel to the bars denote the time period.
Benefits of Using a Gantt Chart
From startups to global brands, Gantt Charts have fallen into popular use to help teams in tracking results, improving team communication and increasing project productivity. And that's just the tip of the iceberg. The benefits of using a Gantt Chart don't end here.
When used the right way, Gantt Charts help you:
Discern the critical path of a project.
Ensure task accountability; who is working on which task.
Track the progress of a project and each task within the project.
Gain a quick and clear view of a project outline.
Determine what activities need to be planned versus activities that have been completed.
Conduct efficient resource management by deciding which task should be assigned to which expertise.
Set milestones and task dependencies on a given timeline.
Gantt Charts are not always the most convenient method of improving time and project management. How so? Well, for starters, not all of your favorite project management tools out there provide a Gantt Chart feature. And those that do, are not very flexible or easy to use.
Here is a list of 6 of the best Gantt Chart software that is easy to use and worth spending your money on:
1. nTask
nTask is the perfect solution for businesses of all types (both for IT and software projects) for teams of all sizes (one-person user or a group of 50). It has everything you expect to find in a project management tool, starting from simple task management to efficient time tracking, extending from interactive team collaboration to quick meeting management and on top of everything, effective risk, and issue tracking to keep projects afloat.
What makes nTask an effortlessly pleasing tool to use is its user-friendly interface. No complex functionality or convoluted mechanisms of accessing one feature over another. It is so simple that users from any background can get a handle on it in less than a week.
Speaking of simplicity, nTask Gantt Charts are no exception.
Here's what you can do with the delightfully-simple Gantt Charts of nTask :
Gantt Charts in nTask are a self-generating feature, removing the extra work from your shoulders to make room for other more important tasks.
In a simple, single-click process, you can quickly share fully formed Gantt Charts with project managers, clients or any external party via Email. Or even better, use the Public Link option to directly share the link of your application page consisting of a Gantt Chart.
With visually engaging icons that represent due dates, start dates and the current date, you can easily track the progress of each task present within a project. The icons are subjected to automatic color change depending on the progress of a task. If a project has exceeded its due date, the icon on the bar specific to that task will turn red. If a task has been completed on time, the icon will turn green.
To keep monetary aspects in check, you can carry out expense tracking for each project as well. The Gantt chart collects data inserted by you in the resource manager feature of nTask and displays the total cost of a project at any given point of its life cycle.
Assigning tasks and avoiding project delays is not enough. Gantt Charts in nTask give you a quick summary of the total number of identified risks and issues posing a likely impediment to the stability of your project
You can also create a copy of your project roadmap. A single click on an easily locatable action button called 'Copy', nTask creates an instant project duplicate, transferring all your task and task details alongside.
Pricing: Pro Version – $2.99 per user/month. Unlimited workspaces, unlimited projects, unlimited storage.
2. ProofHub
Whether you're part of a growing business or a remote setup, ProofHub will solve all your needs with its abundantly rich project management features. It is a 2-in-1 collaboration tool that helps unifies team communication and enables them to work smarter.
In its sea of powerful features, comes floating the neatly designed feature of Gantt Charts as well. Inspired to strengthen team collaboration, ProofHub Gantt Charts were built for the sole purpose of speeding up the workflow, eliminating project delays and enhancing team motivation.
ProofHub Gantt Charts lets you:
Set dependencies between sequential tasks, so you can check which on-going activity is dependent on the completion of a precursor task.
Quantify the progress of a task against a visually convenient timeline. So, you and your team are constantly aware of which task needs is pending and which is completed.
Gain a clear and concise view of a consolidated timeline under which all projects and tasks can be scheduled, assigned and iterated.
Export Gantt Charts to external parties and clients in the form of a PDF and a printed version.
Drag-and-drop tasks from one section to another for quick transfer in terms of scheduling, repetition, setting dependencies or creating overlapping due dates.
Highlight the critical path on the chart so as to identify tasks with extending impact on the overall progress of the project.
Pricing: $45/month – Unlimited users, 40 projects, 150 MB storage.
3. Teamwork
Teamwork is one of the best Gantt chart software tools out there. Loved and used by agencies, enterprises, and teams of varying scopes, Teamwork is quite the popular name in the world of project management. It offers three world-class products, Teamwork Desk, Teamwork Projects and Teamwork Chat that can be inter-linked to streamline your team collaboration and workflow.
Teamwork offers a wide array of integrations with your favorite apps available such as Slack, Gmail, Google Calendar, Dropbox, Box, Harvest, HubSpot, Time Doctor, Hubstaff, and many more.
Only recently, a few years ago Teamwork introduced Gantt Charts to their Teamwork Projects tool on popular customer demand. Much like the application itself, Teamwork Gantt Charts are flexible and intuitive to use.
Teamwork Gantt Charts let you:
Create sequential and parallel relationships between tasks with flexible drag-and-drop ability from one column to another.
Assign each task to a specific team member within the Gantt Chart view. You can color code each task according to their assignee.
Monitor invalid task dependencies that automatically highlight in red on your behalf.
Collapse and break down your project into lists containing high priority tasks and tasks that are not functional.
Manually govern the progress of each task by changing the % levels in the progress meter next to each taskbar.
Gain a magnified 6-level zoom in view of tasks, sub-tasks, and milestones to limit screen clutter and grant maximum legibility.
Pricing: Pro version – $9 per user/month. 50 users, 100GB file space, and 300 projects.
4. Smartsheets
Smartsheets is another infamous contender in the Hall of Project Management tools. But it's not just any project management tool equipped with a bundle of impressive features. Smartsheets offers a generous range of Smartsheet Solutions that cater to a diverse number of roles and industries such as Sales, IT & Ops, Software Development, Marketing and Human Resources.
Smartsheets offers a high-performance Gantt Chart feature. Though it is not quite the visually appealing interface many users would prefer but with the help of their Gantt Chart Instructional Video, teams can bring inordinate levels of work efficiency once they learn how to use them.
Here's what you can achieve with Smartsheets Gantt Chart:
Save time and use Smartsheets free Gantt Chart template to get a head start in creating your project roadmap.
Create a cohesive network of predecessor tasks, task dependencies, and milestones for each project
Make real-time edits such as new due dates, task details, task assignees and task duration with the easy drag-and-drop option
Color code each task category to quickly locate and assess the task you need to refer
Track progress of each task by adding messages, attaching files and changing task status in separate columns dedicated for each function
Use the Hierarchy option to indent rows and create a ranking relationship between sub-tasks.
Share Gantt Charts with team members, clients, and customers outside the application
Pricing: Individual Plan – $14 per user/month.
5. Workzone
Workzone is another powerful tool that doesn't lag far behind in claiming the prize for a fully-featured project management that lets you do anything anytime. It's been in the business for 15+ years, helping organizations such as Sephora, DKNY, and UPenn to organize and get work done on time.
Users commend Workzone for its easy-to-use approach. Keeping customer usability in mind, each feature present in Workzone, was designed to accommodate users from all backgrounds. And the same thinking is applied to the Gantt Chart feature.
Let's see what Gantt Charts in Workzone enable you to do:
Gain a flexible but a percipient insight of all project timelines in an orderly structured view.
Review and monitor the status of each task and task assignee with separate columns aligned in uniform prose for easy reading.
View task reports and assess what part of the workload is done and what needs to be completed by expanding the dashboard into larger more generous views.
Create projects and tasks on separate boards. Which are then transferred into auto-generating Gantt Chart view.
Pricing: Team Plan – $24 per user/month.
6. TeamGantt
TeamGantt is one of the best Gantt Chart software out there. Given its name, TeamGantt is a software created to help teams hit deadlines, manage resources, and perform expense tracking using only Gantt Charts. Sounds too ambitious right? In TeamGantt it isn't; in fact, it's very much do-able.
Strictly speaking, although TeamGantt is not a project management tool, it was creatively built to have all such features that combine the practices of project management within a Gantt Chart. Users can use sticky notes to store key points, upload files and attachments for comprehensive team collaboration, and track total billable hours logged on each task and project.
Check out this list of amazing Gantt Chart features available in TeamGantt:
Edit creation and due dates, the order of tasks, and their timelines with flexible drag-and-drop ability.
Switch from Gantt view to calendar and list view to see all your tasks by day, week or month.
Manage team workload by seeing who is working on how many tasks via the Availability tab.
Use baseline reports to compare planned timelines with actual timeline of each task.
Create project dependencies to formulate an order in which each task should be performed.
Export Gantt Charts into PDFs and Excel sheets to share with clients and/or in meetings.
Communicate with your team and discuss minute-to-minute task details using Chat feature.
Pricing: Standard Plan – $39/ month. Up to 5 users. Unlimited projects.
While we understand every list of best ranking software must have a single winner, we leave that decision up to. Refer the Gantt Chart Comparison Table below to decide which of these 6 multi-faceted project management tool will work best for your business needs.
Gantt Chart Criteria Comparison Table
| | | | | | | |
| --- | --- | --- | --- | --- | --- | --- |
| | ProofHub | nTask | Teamwork | Smartsheets | Workzone | TeamGantt |
| Time Tracking | | | | | | |
| Budget Tracking | | | | | | |
| Progress Meter | | | | | | |
| Color Coding | | | | | | |
| Drag and Drop | | | | | | |
| Task Dependency | | | | | | |
| Issue Tracking | | | | | | |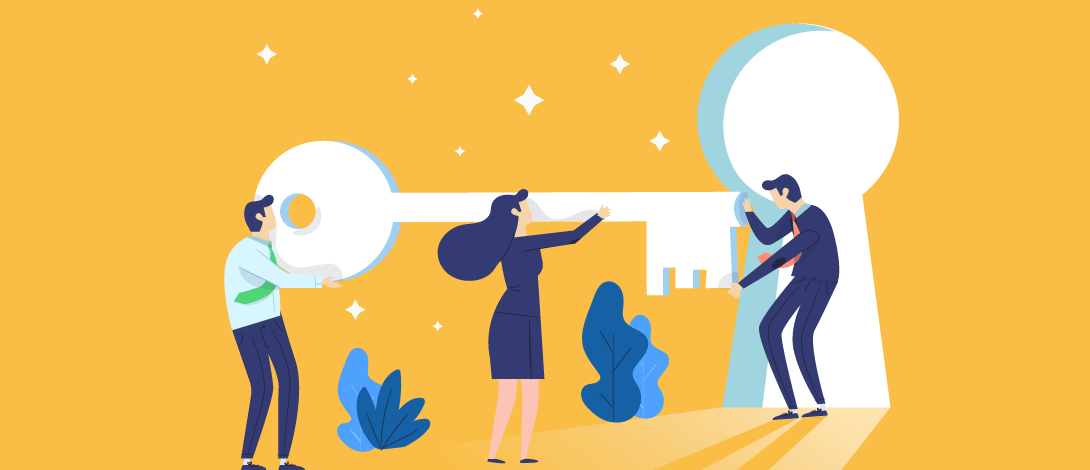 Running a startup is no piece of cake. There is a constant hammer of uncertainty that only adds to the already existing pressures of limited budget and scarce resources. Each week as the business of startups grows, so do the challenges that come with this growth.
As a Project Manager, you can only do so much, monitor and manage team collaboration, maintain time-accountability and assess the progress of your projects. And even then, things can get clunky and fall out of place. To foster an organized workflow, most organizations acquire the help of a nifty task management tool.
Because why let everything fall on your mortal human-shoulders when you have a wide array of automated friends to share your burden.
Why Use a Task Management Tool?
Before we move onto helping you choose the best task management tools, let's skim through the reasons your emerging business could use one.
Centralize team workflow and communication on a single platform
Maintain and monitor team accountability for a myriad of tasks with just a few clicks
Practice efficient time tracking of all your team members, at all times with an automated system
Create a central hub for document storage, sharing, and retrieval
Avoid time wastage in manually updating and organizing project schedules
Schedule and attend virtual meetings from anywhere in the world
If you have never used a tool for task management, you will find yourself swimming in a bottomless sea of software to choose from. Which also means, you are equally likely to find yourself investing in the wrong software, which may sound like a good idea at the start but would turn out to be a big source of disappointment.
What Do the Best Task Management Tools Offer?
Here are 6 key-criteria you should refer to before investing in one:
Does it provide issue tracking and risk assessment for each task or project that you create?
Does it facilitate real-time communication with team members for clear & transparent management?
Does it allow users the freedom to customize their workspace according to what best suits their preference?
Is it visually simple to understand and flexible to use for all sorts of teams?
Does it offer a generous set of features at a low price?
Does it consist of time tracking features to ensure on-time project delivery?
If hopefully by now, you're convinced that your startup could use the expertise of a management tool, we have reviewed a list of 7 best task management tools to help you manage teamwork and increase your productivity.
nTask is a newcomer in the fierce market of software. It was designed to eliminate the frustration caused by overly complexed tools that are often abandoned by the users halfway down the road. Its specialty lies in its straightforward, elementary format that reduces the learning curve of users belonging to any team type.
Prominent Features:
Visually appealing views of tasks in the form of List, Grid, and Calendar. Assort and manage how you view tasks using a set of filters
Create and link multiple tasks to projects in one click
Create checklists and give descriptions to tasks
Give your tasks individual status, priority and a due date
Manually log hours that automatically update in corresponding timesheets
View task percentage progress via self-generating progress meter
Create task recurrence on a daily, weekly, monthly basis
Add files, images, and comments to each task for effective communication
Export task details to external sources via a public link or email
Use the color palette to color-code your tasks
Self-generating Gantt Charts to help you give a roadmap view of your task timelines
View task history in Activity Log
Assign tasks to multiple assignees for dividing the workflow
Conduct and manage minutes of meetings with defined agendas, discussion points, and follow-up actions
Integrations:
Slack, Zapier, Google Calendar, Outlook, Yahoo! Mail. (coming soon)
What will it cost you:
Free Plan – 5 workspaces, 200 MBs of storage.
Pro Plan – $2.99, Unlimited everything.
What's missing:
Does not let you create sub-tasks or task dependencies
Does not have a real-time team chat
Evident from its name, Teamwork is one of the best task management tools focusing on streamlining team collaboration and effort. It offers an impressive tier of project management features that extend from simple task management to time tracking, billing and a lot more. Whether you work with a group of small teams or large, Teamwork will help you strengthen the different forts of your workspace, all under one roof.
Prominent Features:
Create multiple tasks and divide them into easily manageable sub-tasks
Track and log time individually on each task using the digital timer
Log billable and non-billable hours on each task using the digital timer
Add estimates and work progress next to each task
Set priority status, tags, reminders, and labels for each task
Create task dependencies and recurring tasks
Import tasks from Excel
Link tasks to Milestones created separately on Teamwork. You can also link tasks to Teamwork Calendar
Manage who to notify and when by controlling Notification Settings
Communicate with Team members using Comment and Chat Feature Task Board
Integrations:
Basecamp, Trello, Slack, YouTube, Infusionsoft, Dropbox, Gmail, Everhour
What will it cost you:
Free Plan – 5 User, 100 MB storage.
Pro Plan – $9 user/month. 100 GB file storage.
What's missing:
Does not provide Issue tracking or reporting within Task Management
Approved into use by some of the most influential names across the world, such as Harvard University, Coca-Cola, and Disney, Droptask brings a pleasant twist in the framework of task management. Designed with visually appealing Venn diagrams that permit color customization, it has the shortest learning curve compared to any task management software out there.
Prominent Features:
Alternate between fun-inducing canvas view or a workflow view of a task
Add notes, assignees, tags, checklists, reminders, and attachments to each task
Choose and manage urgency, priority, progress, and effort of a task with a slide bar
Access and view task history at any time you want
Create separate category or project, then use Drag & Drop option to relocate task into either one
Monitor and manage task notifications for each member
Integrations:
Dropbox, Google Calendar, Outlook, Google Drive
What will it cost you:
Free Plan – Unlimited users. Unlimited workspaces.
Individual Plan – $5/month, single user, all features
What's missing:
No issue tracker to report and identify issues related to tasks
No Gantt Chart views to display roadmap of task timelines
No timesheets to keep track of employee hours
Proofhub may be a tad expensive, but with irresistible perks like unified communication, email project management, and a multilingual interface, this versatile software is beloved and used by thousands. Similar to nTask, Proofhub has the easiest platform to manage team collaboration and deliver projects on time.
Prominent Features:
Define workflow, with flexible Kanban boards that provide List view and board view of tasks
Track time spent on each task using a digital timer or manually log the hours
Assign custom roles to members for each task
Switch and move tasks into varying stages depending on the project life cycle
Visit infographic column on the task board to get a quick analytical summary of tasks in progress, tasks completed and total tasks
Create Sub-tasks and assign to various team members
Change interface language from English to either French, Spanish, German, Polish or Portuguese
View roadmaps of task and project timelines in holistic Gantt Charts
Integrations:
FreshBooks, Dropbox, Google Drive, Box.
What will it cost you:
$89/ month- Unlimited projects and users
What's missing:
Does not offer issue or risk tracking
ActiveCollab is another powerful tool perfect for organizing workflow for small teams and businesses in general. It has been around the block for a decade, and because of its smooth and flexible usability, it has rendered a favorite spot among numerous academic institutions and government organizations. You can manage every aspect of your project be it time tracking, team collaboration or invoicing.
Active Collab is a cloud-based app that functions on multiple browsers and can be installed on a personal server as well.
Prominent Features:
Create and organize tasks on a single board and filter them into due dates, labels or people
Choose assignees for each task, add reminders, leave comments and attach files for your team to share
Assemble your tasks in Gantt-like view, Column view or list view
Sync your calendar with event-specific tasks
Track the total hours spent on a task with the use of a stopwatch
Generate reports for the number of open tasks
Integrations:
Slack, Quickbooks, Google Drive, Dropbox, Asana, Zapier.
What will it cost you:
$25/ month. 5 users. 5GB space
What's missing:
No sub-tasks, no task dependencies
No issue or risk tracking
One of the best task management tools that need no real introduction, Trello is the very definition of basic task management. Trello's specialty lies in its interactively simple Kanban boards that assist quick drag & drop ability of tasks from one column to another. The incredibly generous Free plan of Trello that offers unlimited members, boards and checklists are what has granted Trello a golden spot in the hearts of small businesses and setups.
 Prominent Features:
Flexible Kanban boards that store created tasks in the form of cards, boards and lists
Users can create checklists within the cards and toss in their vote for each performance being carried out within the card
Email-to-board feature allows users to convert their emails into boards and cards
Assign tasks, attach files, add descriptions and progress checklists to each individual board containing a task
Add comments with emojis on boards and cards to communicate real-time with the rest of the team
Integrations:
Google Hangouts, Zapier, Google Calendar, GitHub
What will it cost you:
Free Plan – Unlimited users and unlimited boards.
Business Plan – $9.99/month – 250 MB storage, multiple integrations, added data security
What's missing:
No time tracking available for tasks
No reporting formats available for task summaries
No task dependencies or recurring tasks
No Gannt Chart view of boards and tasks
Primarily a project management tool, Nifty is gradually becoming a strong name to remember in this crowded market of task management tools. It provides users with a diverse array of features that assist both team communication as well as project management. The meager pricing plan of Nifty is a big business-pleaser for small teams looking to invest in something affordable to enhance team productivity.
Prominent Features:
Kanban Board view that splits and divides tasks into three categories of New tasks, In-progress and Completed
A visual overview of task deadline and milestones on a roadmap
File storage with separate categories of spreadsheets, presentations, videos, audios, images and even code
Control and manage notifications for each member of the team
Filter tasks by user and milestones
Assign one or more members to a task
Commenting feature to assist team collaboration on tasks in addition to a discussion board
Integrations:
Google Drive, Google Calendar, Slack (coming soon)
What will it cost you:
Basic Plan – $8 per user/month. 5 GB space. Unlimited projects
What's missing:
No Gantt Charts
No task Priority
No task Progress
No activity dashboard
Although not every task management tool in our reviewed list meets each criterion necessary for selection, we leave the final decision up to you. Keeping your startup's framework in mind, its limitations and your strengths as a project manager, select and find out which task management tool will best catapult your business.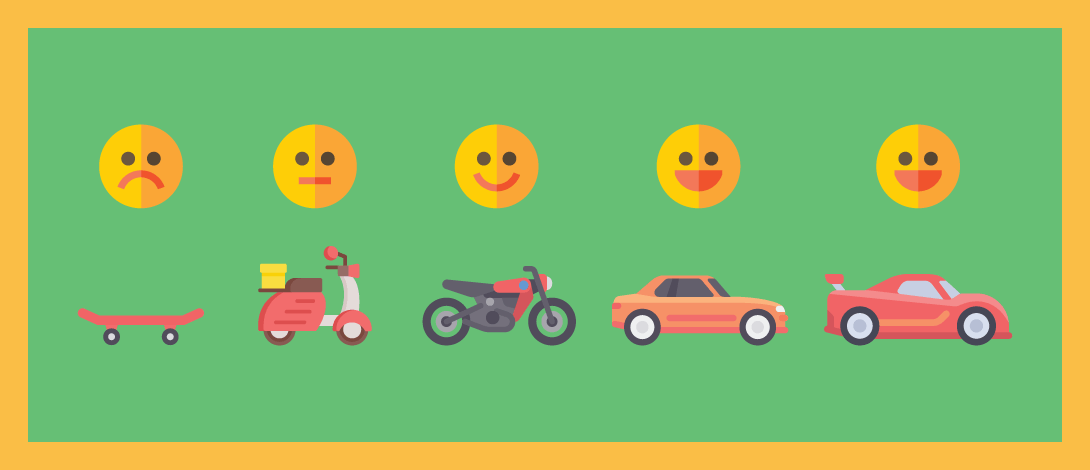 To keep up with the market demand, the fast-evolving scenarios of the digital business have placed mounting pressure on CIOs, to deliver equally fast software development.
According to Gartner, a growing number of IT organizations are opting for Agile development to streamline project management and illustrate business value.
The 12th Annual State of Agile report found that one of the top five reported reasons for adopting Agile methodologies, was accelerated software delivery, increasing to 75% in 2018. Whereas Iterative Planning, with an 88% increase, was the second most-employed Agile Technique in 2018.
What Is Agile Iterative Development?
Agile methods of software development are most commonly described as iterative and incremental development. The iterative strategy is the cornerstone of Agile practices, most prominent of which are SCRUM, DSDM, and FDD. The general idea is to split the development of the software into sequences of repeated cycles (iterations). Each iteration is issued a fixed-length of time known as a timebox. A single timebox typically lasts 2-4 weeks.
The Agile Iterative Model is perhaps best explained by Craig Larman in his book, Agile and Iterative Development – A Manager's Guide. Larman explains that the model functions on an ADTC Wheel (Analysis, Design, Code, Test). This is to say that each iteration cycle incorporates the Analysis of the plan, the Design, its Code and simultaneously the Test. The ADTC wheel is more technically referred to as the PDCA (Plan, Design, Check, Adjust) cycle. The Agile team implements the PDCA cycle on each iteration separately in the following manner:
P (Plan) – Iteration Planning
In this event, the team collaborates to discuss the objectives for the next iteration. It also summarizes the work done and determines the team backlog required for the next iteration.
D (Design) – Iteration Execution
This is the 'do' step where the development of the software, its design and coding takes place. If it's a second or third iteration, then functionality testing is also conducted. The team collects user stories and prepares for the next step, that is Iteration Review.
C (Check) – Iteration Review
Also known as the 'check' step, Iteration Review is carried out with the Product Owner. The team shows the tested deliverable to the Product Owner, who then reviews the completed work and ascertains whether all criteria have been met.
A (Adjust) – Iteration Retrospect
In this event, the team evaluates the entire process of the iteration from the first step. It essentially works on any improvements that are gathered in previous iterations. New problems are identified along with their causes. Before the team starts the next cycle again, team backlog is refined for future reference.
The iterations are repeated for optimizations and improvisations and, the lessons learned from previous cycles are applied in the next cycle. Until a fully functional software is ready to hit the market.
Benefits of Agile Iterative Development
Agile Iterative development was created as a more flexible alternative to the otherwise traditionally rigid method of Waterfall.
The Waterfall method is a linear approach that proceeds sequentially from one phase to next, without allowing the development to return back to the previous step. Goes without saying, the Waterfall method causes impending repercussions, that include but are not limited to increased development costs, prolonged software delivery, and additional resource input.
Sudhakar Gorti, CIO for Environmental Data Resources agrees, "One of the major benefits of Agile over Waterfall is that you see a deliverable on an iterative basis and the Product Owner can decide to make changes to the product backlog."
Customer Involvement – Agile Iterative development encourages user contribution. After each iterative cycle, customer feedback is obtained, and the product is then subjected to necessary changes based on that feedback. This aspect brings adaptability into the project's framework.
Favors Evolution – The planning in the Agile Iterative development process is a continuous feat, that allows space for evolving ideas, instead of an extensive planning that only precedes execution and testing in Waterfall.
Risk Assessment – Agile iteration allows risk identification and mitigation early on in the development to avoid speed bumps later down the timeline.
Rapid Delivery – The work is divided into small cycles, allowing team members to dedicate their focus and deliver on time. Moreover, testing is conducted simultaneously to coding and design in every iteration, which greatly reduces the time needed to achieve completion.
Where is the Agile Iterative Approach Employed?
The Agile Iterative Approach is best suited for projects or businesses that are part of an ever-evolving scope. Projects that do not have a defined set of requirements intended for a defined set of time. For such cases, the Agile Iterative Approach helps to minimize the cost and resources needed each time an unforeseen change occurs.
nTask was created using the Scrum methodology. Scrum enables independent teamwork using the ADCT wheel, for which various nTask teams worked collaboratively in two-week sprints (iterations).
Since the scope of nTask is continuously evolving, and additions are made on a weekly basis, the iterative approach enables the nTask development team to switch back and forth for optimizations.
Brad Murphy, CEO of Agile consultancy Gear Stream, believes that Agile Iterative approach is now extensively serviceable in zones other than software development.
He explains how Digital Marketing can benefit from the iterative approach by using the element of frequent delivery to collect customer feedback. Fastly solicited feedback can directly aid in improving subsequent iterations to attract larger traffic.
According to investigations of The Deloitte Center for Government Insights, 80% of major federal IT projects termed themselves to be "Agile Iterative" in 2017. One reason for this rise was easily accounted for by the reduction in time taken to complete a project in harmony with the total cost of the project.
Another report from Deloitte in 2015 reveals banks like Barclays have also begun utilizing iterative approaches such as Scrum on more than 20% of their internal audits. Barclays conceded to benefiting from SCRUM in areas such as risk management and planning.
Agile Iterative Approach is not limited to IT organizations and financial firms only. Walmart uses the Agile Iterative Approach for internal audits. One of their many successes post-Agile induction included time-saving in comparison to traditional audit approach.
Ricky Barr, managing director Internal Audit, United Airlines, sums up his experience of employing Deloitte's Agile Internal Audit as "a faster audit-cycle-time via time-boxed iterations".
Up until 8 years ago, many corporations such as Gartner's vast majority of clients still used traditional Waterfall methods for application development.
But with demonstrable benefits of Agile over the years, that ranged from increased business value to strong organizational impact, the Agile community has expanded from start-ups to Global brands like that of IBM and Cisco.
For decades, Nokia had been the world's largest mobile supplier. Until Apple swept in with iPhones in 2010 and took the crown from Nokia's head.
While Nokia still remained profitable, the competition was far from close. In years to follow, Nokia with its 150-year history knew it had little recourse but to reinvent itself.
Make changes.
So, it hired a new CEO and ultimately under the new management, it decided to sell its phone division to Microsoft.
It was neither the first time and certainly not the last when Nokia decided to adopt change in its operations.
"All companies deal with change somewhere or another." -Frank Calderoni, CEO of Anaplan.
And he's right.
Change in any organization is inevitable. To tackle change scenarios, a concept known as Change Management was introduced.
Change management refers to a structured approach of ensuring that organizational change is implemented and handled in a seamless manner. According to McKinsey & Company, a well-organized change management process can reduce the time of a project development cycle by up to 33%.
Be it change management on an individual level, organizational level or at an enterprise level, if done in a negligent way, consequences could be severe and long-term.
Which is why companies and project managers seek for the best, most practical methodologies to successfully adopt the impending changes headed their way.
Here are 4 practical ways of implementing Change Management:
Understanding Change
The first step in successful change management begins by having a clear concept of the change at hand. Understanding what the change entails. As a project manager, it is vital you ask these questions:
Where are we?
Where do we see this change taking us?
What steps do we need to get started?
Tool/Model for Understanding Change Process:
Kurt Lewin's 3-stage Model. It works on three simple steps:
Unfreeze – Breaking the existing structure of the organization
Change – building new management structures, goals and methods of working
Refreeze – institutionalize new values and new behavioral patterns
In 1999, when Nissan faced a harrowing bankruptcy, it had little choice but to implement a radical change to reinvent their operations. Carlos Ghosn, Nissan's newly appointed chief operating officer, made use of Lewin's Model to do that.
He constructed a new strategy for the business (unfreezing the existing state) for which he made sure all co-workers were involved and onboard. He also issued performance-based bonuses and an open feedback system to help the employees adjust to the new patterns of work.
Planning the Change
Changes that are voluntary and enforced by the management as initiatives, and need to be planned before they can be implemented. Planning the change is just as important as understanding the change, because in planning a change, the management is basically defining the process of the change management.
A project manager must sit and plan what type of change is necessary for the organization or the project at present.
Should it be a:
Policy change?
System change?
Process change, or
Speed change?
"Make sure there's a vision"- says Frank Calderoni
The scope of the change should also be chalked out under planning. Describing what part of the business it includes:
Projects
Systems
Departments
Workers
Tool/Technique for Planning Change:
Impact Analysis. This technique is useful for identifying the impact (positive & negative) of the proposed plan for the change. It consists of three aspects:
Understanding the ripple effect, a change might have on the functionality of the product or the system.
Assess files and documentation that need to be modified in case the change is unanimously agreed upon.
Identify and assess the resources needed to implement the change.
Communicating Change
For change management to be truly successful, a project manager has to deliver in terms of great leadership. And great leadership is always cognizant of its employees' votes.
Excellent communication plays an important role in change management. Employees must be informed of the change and their readiness must be catered to.
"Success calls for leaders to communicate more than might be expected"
Not everybody likes change. And not everybody adapts the same to changes.
Some employees will adapt fast (they are called runners). Some will exhibit resistance and won't easily adapt to it unless persuaded by the management (these are known as non-walkers).
According to McKinsey, 70% of change management fails largely because of employee resistance.
To retain the level of productivity in a team, a good project manager will devote to them. S/he will showcase the new plan and share potential implications of the new plan with the rest of the team.
For struggling employees, expert coaches and training can also be endorsed for a smoother transition.
Tool/Technique for Communication Change:
Stakeholder Management. This is a set of techniques, that assists in communicating with stakeholders to get them onboard and turn them into advocates for imminent organizational change.
It functions on 4 basic steps:
Identification of stakeholders
Analysis of their influence and input
Formulation of effective communication plans
Engagement with stakeholders
Sustaining Change
Make it stick!
There is hardly any point creating a change plan and process if the change isn't going to be sustained after it's implemented. New ways of working must carry on. This can only happen if the management nurtures a culture for the new change.
A positive and a supportive culture is one that empowers employees to take risks and innovate under the new changes.
Employees should be given the ability to experiment and engage in the new fabric of the system, rather than simply following orders from higher management.
Change is sustained by:
Achieving immediate short-term results to build change credibility
Creating performance-based rewards to encourage employee motivation
Reinforcing change implementation to achieve desired outcomes
Demonstrating the benefits, the change has had on the organization
According to a study by Prosci Inc., respondents who allocated resources for sustaining organizational change exceeded their project objectives.
Tool/Model for Sustaining Change:
Kotter's 8-Step Change Model. Kotter introduced this model in 1996 to help managers paddle through transformational change.
Built on the research of 100 organizations going through change, this model is the most comprehensive approach to implementing change and making it last.
Kotter's Model can be used for all stages of a change management process, but its main emphasis is on creating acceptability of change, so it can last.
Change Management is a vast field. Approaches used to implement change management vary from project to project and company to company.
The underlying principle, however, remains the same, and that is change does not take place in isolation. It affects the entire organization and every member of it.
So, whether you're a startup or a well-established business, change management can best be applied using these 4 practical ways anywhere, anytime.
With software engineering being in such a fast-paced environment, traditional project management approaches are no longer viable. That means that IT professionals must find new ways to handle frequently changing development tasks.
Sharing this idea and focusing on the existing incremental development techniques, 17 software specialists introduced the Agile project management philosophy in 2001. Principles of flexible, fast, and collaboration-centered software development were outlined in the Agile Manifesto.
Extreme Programming (XP) is one of the numerous Agile frameworks applied by IT companies. But its key feature — emphasis on technical aspects of software development — distinguishes XP from the other approaches.
Software engineer Ken Beck introduced XP in the 90s with the goal of finding ways to writing high-qualitative software quickly and being able to adapt to customers' changing requirements. In 1999, he refined XP approaches in the book Extreme Programming Explained: Embrace Change.
XP is a set of engineering practices. Developers have to go beyond their capabilities while performing these practices. That's where the extreme in the framework's title comes from. To get a better understanding of these practices, we'll discuss XP's values and principles first.
Values and Principles of Extreme Programming
XP has simple rules that are based on 5 values.
• Communication: Everyone on a team works jointly at every stage of the project.
• Simplicity: Developers strive to write simple code bringing more value to a product, as it saves time and efforts.
• Feedback: Team members deliver software frequently, get feedback about it, and improve a product according to the new requirements.
• Respect: Every person assigned to a project contributes to a common goal.
• Courage: Programmers objectively evaluate their own results without making excuses and are always ready to respond to changes.
These values represent a specific mindset of motivated team players who do their best on the way to achieving a common goal. XP principles derive from these values and reflect them in more concrete ways.
Most researchers denote 5 XP principles as:
• Rapid feedback: Team members understand the given feedback and react to it right away.
• Assumed simplicity: Developers need to focus on the job that is important at the moment and follow YAGNI (You Ain't Gonna Need It) and DRY (Don't Repeat Yourself) principles.
• Incremental changes: Small changes made to a product step by step work better than big ones made at once.
• Embracing change: If a client thinks a product needs to be changed, programmers should support this decision and plan how to implement new requirements.
• Quality work: A team that works well, makes a valuable product and feels proud of it.
Now it's time to learn about practices that turn a software development group into dream teams.
Extreme Programming Practices
XP suggests using 12 practices while developing software. As XP is defined by values and principles, its practices also represent them and can be clustered into four groups.

Feedback
Test-Driven Development
Is it possible to write a clear code quickly? The answer is yes, according to XP practitioners. The quality of software derives from short development cycles that, in turn, allow for receiving frequent feedback. And valuable feedback comes from good testing. XP teams practice test-driven development technique (TTD) that entails writing an automated unit test before the code itself. According to this approach, every piece of code must pass the test to be released. So, software engineers thereby focus on writing code able to accomplish the needed function. That's the way TDD allows programmers to use immediate feedback to produce reliable software. You can learn more about improving software testing in our dedicated article.
The Planning Game
This is a meeting that occurs at the beginning of an iteration cycle. The development team and the customer get together to discuss and approve a product's features. At the end of the planning game, developers plan for the upcoming iteration and release, assigning tasks for each of them.
On-site Customer
According to XP, the end customer should fully participate in development. The customer should be present all the time to answer team questions, set priorities, and resolve disputes, if necessary.
Pair Programming
This practice requires two programmers to work jointly on the same code. While the first developer focuses on writing, the other one reviews code, suggests improvements, and fixes mistakes along the way. Such teamwork results in high-quality software, faster knowledge sharing but takes 15 to 60 percent more time. In this regard, it's more reasonable trying pair programming for long-term projects.
Continual Process
Code Refactoring
To deliver business value with well-designed software in every short iteration, XP teams also use refactoring. The goal of this technique is to continuously improve code. Refactoring is about removing redundancy, eliminating unnecessary functions, increasing code coherency, and at the same time decoupling elements. Keep your code clean and simple, so you can easily understand and modify it when required would be the advice of any XP team member.
Continuous Integration
Developers always keep the system fully integrated. XP teams take iterative development to another level because they commit code multiple times a day, which is also called continuous delivery. XP practitioners understand the importance of communication. Programmers discuss which parts of the code can be re-used or shared. This way, they know exactly what functionality they need to develop. The policy of shared code helps eliminate integration problems. In addition, automated testing allows developers to detect and fix errors early, before deployment.
Small Releases
This practice suggests releasing the first version quickly and further developing the product by making small and incremental updates. Small releases allow developers to frequently receive feedback, detect bugs early, and monitor how the product works in production. One of the methods of doing so is the continuous integration practice (CI) we mentioned before.
Code Understanding
Simple Design
The best design for software is the simplest one that works. If any complexity is found, it should be removed. The right design should pass all tests, have no duplicate code, and contain the fewest possible methods and classes. It should also clearly reflect the programmer's intent.
XP practitioners highlight that chances to simplify design are higher after the product has been in production for some time. Don Wells advises writing code for those features you plan to implement right away rather than writing it in advance for other future features: "The best approach is to create code only for the features you are implementing while you search for enough knowledge to reveal the simplest design. Then refactor incrementally to implement your new understanding and design."
Coding Standards
A team must have common sets of coding practices, using the same formats and styles for code writing. Application of standards allows all team members to read, share, and refactor code with ease, track who worked on certain pieces of code, as well as make the learning faster for other programmers. Code written according to the same rules encourages collective ownership.
Collective Code Ownership
This practice declares a whole team's responsibility for the design of a system. Each team member can review and update code. Developers that have access to code won't get into a situation in which they don't know the right place to add a new feature. The practice helps avoid code duplication. The implementation of collective code ownership encourages the team to cooperate more and feel free to bring new ideas.
System Metaphor
System metaphor stands for a simple design that has a set of certain qualities. First, a design and its structure must be understandable to new people. They should be able to start working on it without spending too much time examining specifications. Second, the naming of classes and methods should be coherent. Developers should aim at naming an object as if it already existed, which makes the overall system design understandable.
Programmer's Work Conditions
40-Hour Week
XP projects require developers to work fast, be efficient, and sustain the product's quality. To adhere to these requirements, they should feel well and rested. Keeping the work-life balance prevents professionals from burnout. In XP, the optimal number of work hours must not exceed 45 hours a week. One overtime a week is possible only if there will be none the week after.
When to Use XP
It's important to make sure a company's size, structure, and expertise, as well as the staff's knowledge base allow for applying XP practices. These are the factors to consider.
Highly-adaptive development. XP was designed to help development teams adapt to fast-changing requirements.
Risky projects. Teams applying XP practices are more likely to avoid problems connected with working on a new system, especially when a product owner sets strict deadlines for a project.
Small teams. XP practices are efficient for teams that don't exceed 12 people.
Automated testing. Another factor that can influence the choice of XP is the developers' ability to create and run unit tests.
Available customer participation. As XP requires customers, developers and managers work side-by-side, make sure your client can spend time in the office until a project ends.
Conclusion
Extreme Programming is a software development approach based on values of simplicity, communication, feedback, and courage.
Companies that build their workflow on XP principles and values create a competitive yet motivational atmosphere within and between teams. Programmers appreciate each other's project input, deliver software quickly because they can distinguish relevant tasks from unnecessary ones. They react quickly to feedback realizing it's a reasonable criticism aimed at making a product better.
XP teams don't consider each technical challenge as a problem but think of it as a way to develop skills.
Originally posted on AltexSoft's blog "Extreme Programming: Values, Principles, and Practices"
Every organization and business needs a good project management tool to make work more efficient and collaboration more effective.
According to research by Capterra, project management software is the most needed software by nearly half of the U.S.
However, it cannot be a "one size fits all" solution, meaning that the adoption of the right tool depends on requirements such as the pattern of work processes, organization size, projects type and a lot more factors.
There are basic features, nevertheless, that must be present in a good project management tool. Here are features as per a study by Software Advice that you should not miss out on when making your pick.
Issue/Bug Tracking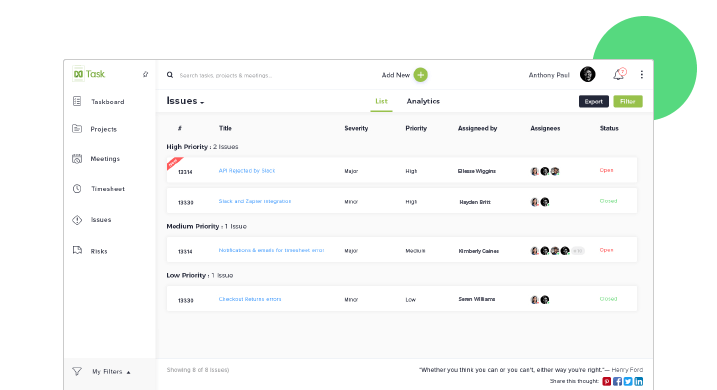 Designing and creating software products is an intensive process that rotates between development and bug fixing before release. In other industries, project issues can comprise missing information, policy change or errored records.
For effective project management, it is important to be able to identify, highlight and manage such bugs or issues. Keeping track of issues and their resolution keeps project maintenance under control, which can otherwise spiral out of control.
Choose a tool that has an efficient issue management module. It makes projects more streamlined without extra time consumption chasing the same errors repeatedly.
Task Management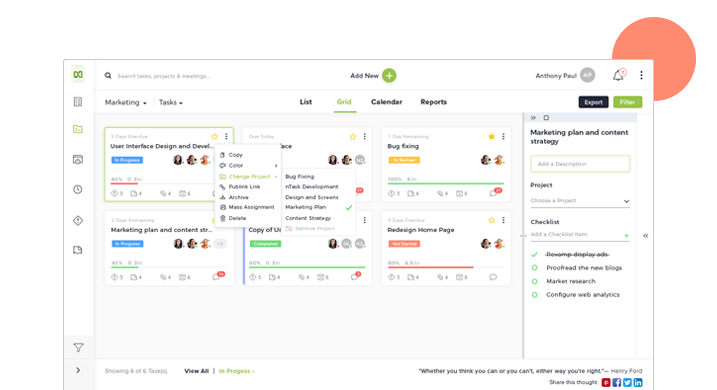 An efficient project management tool should be able to facilitate task management from basic to a professional level. Tasks may need to be sorted and managed independently or as a part of a project.
Either way, a project management tool should be flexible enough to cater to all requirements related to tasks. This can include creating, managing, organizing, assigning and tracking tasks. Tasks also need to be organized and prioritized in different stages of project development cycle.
Document Management
Documentation is an inherent part of project management. Whether it is company policies, project requirements, customer feedback or project updates, it is important that every element of the project development cycle be recorded and documented.
Hence, an efficient project management tool should serve as document management. Which means, it should provide enough options to create, manage and store documentation for regular feedback as well as later referrals. This can be in the form of comments or even file exchange.
Collaboration
Team collaboration is key to project management. A worthy project management application must be designed and created towards working for and improving team collaboration. The project management tool adopted must be able to let the user work on a simplified interface for collaboration.
Be it file exchange, employee feedback or even project updates, employees should be able to communicate timely information, effortlessly.
If not, it can lead to communication barriers and ultimately impacts the projects. Did you know that 57 percent of projects fail due to a breakdown in communication?
An efficient collaboration channel is a key element to look for in a task management platform.
Time Tracking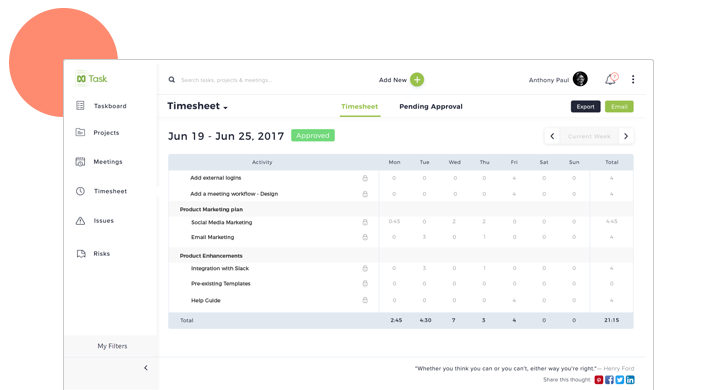 Projects need to be tracked. This can be done either with all of the activities or via individual activity in the process. This is important so that the time spent on each task can be calculated and the project timeframe, as well as expenses, can be monitored.
Another reason to track projects is to measure employee performance. Time tracking helps calculate the time utilized by resources on individual tasks and to calculate payroll based on the hours worked.
Project Planning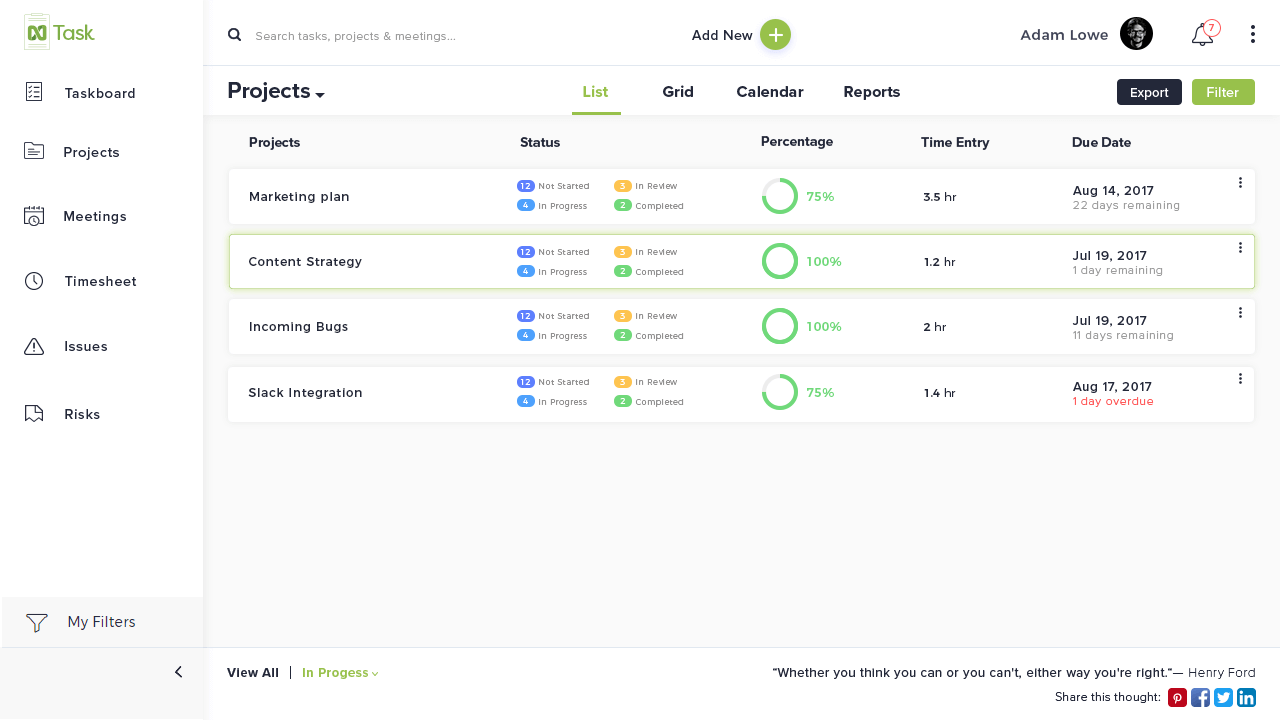 Project planning requires assessing the budget, resources, scope, and timeline for individual projects. Effective planning ensures a more structured approach to meeting goals.
Unfortunately, 49% of IT projects are either poorly planned, poorly performing, or both.
The project management application you choose should help you pace your work as required. Flexibility is key, which means the tool should have enough options to modify and upscale or downscale the project depending on the need.
Progress Management
There are various ways of managing projects progress. Some tools help generate project reports and others provide more sophisticated options such as Gantt Charts or Progress Meter Tracking.
Gantt Charts provide a pictorial view of the project progress with necessary information updates. With a Progress Meter, you can have a look at the project timeline with the amount of work completed as a percentage of the entire project.
Either way, your project management tool should display enough options for selecting how your team views and manages progress reports.
Our Recommendation
Considering the above factors, the one project management tool that you can look into is nTask. nTask is a complete project management solution with multiple modules on one platform. These modules cover project management, meeting management as well, issue and risk management and more.
This online project management tool holds all the functionalities/features mentioned above. It gives you a sophisticated tool with an easy-to-use interface so you can streamline work and track it.
A project's success stems from a number of things. Among others, it includes sensible planning, professionalism of the team members and individual productivity levels.
Nevertheless, there are certain aspects to almost every project that take more time than planned. This leads to missed deadlines and incomplete task scopes. Do you remember the last time your project met the deadlines? In this article, we are going to discuss three central problems with project time.
1. Poor or Incomplete Specifications
Product specs may cause all sorts of problems. For example, a task may lack a detailed solution and remain unfinished or it may need revision. Among common issues with specifications are the absence of clear metrics and use-cases, unclear goals and blurred timelines.
A typical example of this is when a group of developers gets a task from their PM and start working, however, the result is not what manager had expected. The individual vision of people who perform the task may vary from the manager's one. It is the problem of poor specifications. The best practice is to make a checklist for specifications; that will save time on writing specifications and will improve the accuracy of execution as small details will not be missed.
2. Lame Communication
Communication is the core of efficient work, though sometimes it takes too much time to talk. Reasons behind that vary greatly. It may be poor specs (as discussed above), or it may be long meetings without a clear understanding of why or what we are discussing. A solution is simple: meetings should be pre-planned and they should have a distinct goal. Set objectives from the start.
Means of communication matter, too. Imagine if half of your team is using Slack, while others prefer Skype or even writing e-mails. Hence, the information gets lost or misinterpreted because of order inconsistency. Eventually, the team loses the full understanding of the situation. Mistakes occur, and nobody knows who is responsible for what. It is essential to pick the right tools and encourage all of your team to use them. Don't underestimate internal communication.
3. Workflow Chaos
It is important to manage tasks and to track progress. Without the right tools, it turns into an agony. For example, a team may use a number of separate Excel charts to keep track of their projects, or apply a dozen different software tools. This leads to confusion, data misinterpretation or inconsistency, poor data visibility.
The problem can be addressed in a bunch of ways. Some dev teams choose a bug tracker like Jira to manage their scopes and track progress. Others implement the Kanban system and stick post-it notes on a board. Another convenient way is to use a time-tracking software. In addition to submitting hours, it allows assigning tasks to your team, follow progress and compare estimates with the real time spent.
Summary
To conclude, we must admit that it is entirely in the hands of a project manager to make things work. That is a simple thing called a job description. There are many aspects to this problem of wasted time in project management, this article covers only the top three. If you figure those out, things will definitely turn for the better! Guaranteed.
[unable to retrieve full-text content]Original Link
Risk exists for any kind of a project, irrespective of its size, complexity, or other aspects. A project's success depends heavily on its Project Manager's ability to manage the risk. So, it is important that as a PM, you are asking all the right questions when it comes to handling risk.
Let us run through this handy checklist to gauge your risk management in project management.
1) Have You Created a Risk Matrix?
A risk matrix is a core artifact to be prepared by the PM, right at the start of the project. Creating such a document compels the PM and everyone else to look at the project from different perspectives, identify the loose ends or live wires, and ensures that these details are recorded and registered for everyone to be aware.
2) Have You Prioritized the Risks?
Once you get your list of risks ready, prioritize them as H/M/L or color code them if that's your style, but make sure that not all risks do not get the same treatment. For example, if I'm planning a birthday party, a few guests not turning up and the food getting wasted is a risk, but it's a low one, because the party will not be canceled due to this. However, if the caterer himself does not turn up, well, then, it's a high risk!
The reason we need to prioritize risks is, let's admit it, managing risks is an overhead which does not contribute directly to the project output. So, it's important we invest our time on the ones that need the most attention.
3) Have You Assigned Owners for the Risk Items?
Collective accountability is a must when it comes to mitigating risks. The PM is not a superhero who can single-handedly control all the risks. So, it is important to assign different owners for the risk items and make people aware of their ownership.
For example, while working on version 1.0 of a project, you want to make the design and the schema scalable, because there is a scheduled 2.0 that is bound to follow-up shortly. A Technical Architect would most likely own this risk item.
4) How Are You Planning to Track the Risk Items?
You've created the risk matrix, prioritized and assigned owners to the risk items. Great! Two months later, how would you assess the likelihood of occurrence of that event? Would that be a subjective decision? Maybe, all the stakeholders get together once a month to review the risk items? What happens if the stakeholders cannot arrive at a consensus?
One of the biggest challenges in the area of risk management is tracking the risks. The Project Manager and the other risk owners should watch out for early warning signs that are potential indicators. Also, wherever possible, it is important to define the risk item in a measurable way so it's easy to track it (e.g. if the fuel goes down to 15%, abort the flight and land).
Suppose that integration testing is a risk item for your project since you have to test with an external system. You can define it as, "If the external system is not ready for testing by August, then the risk is high and it is time to resort to a contingency plan. These criteria can be drafted as early as the beginning of the project.
5) How Often Do You Revisit the Risk Matrix?
As the project progresses, the landscape can vary to the extent that some risks may just drop off or their priorities may change or new risk items may crop up. All this goes to say that your risk matrix has to remain updated and need to be relooked at a regular interval (preferably, weekly or bi-weekly).
Sometimes, it's possible a certain risk event has now occurred, which necessitates you to take action points. If a certain key developer has left the firm, this means resource changes and the training associated with getting the new person up to speed.
6) Have You Got Your Contingency Plans Ready?
It is surprising to see projects where risks are meticulously identified and tracked, but people do not know what to do when the event actually occurs. When the action you need to take is not clear, people start pressing the panic button and run like headless chickens.
A successful Project Manager is often someone who can keep his calm in the worst of situations and that usually happens with a) experience, and b) clarity in thinking and planning. Even for the worst of the risks, have a contingency plan ready. If one of your requirements has undergone a significant change due to the dynamic markets, it could just be that you need to buy more time to implement or you may choose to leave this out for the next phase.
7) Have You Communicated the Risks to Your Stakeholders?
Pick any aspect of Project Management and you would invariably add – 'please communicate'. So, risk is no exception. One of the positive things about communicating risks is that people are aware of the things that can go wrong and when you present your contingency plans, they know that you're ready to tackle when things go wrong. So, the risks become calculated risks, which are the ones that projects need to take. It also means the accountability is spread across the team and people are aware of the things to consider before taking a decision.
For e.g. during a project kick-off, a major risk identified about having insufficient budget to procure the right kind of hardware could make the customer rethink about going ahead with the project. Maybe, he would defer it till the budget is made available. Although, it may appear to be a failure, it would work out in the long-term, because the project may not yield the expected results with out of date hardware.
This handy checklist should help you deal with the project risks. A final parting thought – a Project Manager should never consider risks as a personal success or a failure. Some of the risks can even be 'good risks'. If you are able to look at the risk matrix impartially, it is more likely that you'll be able to manage it better.
To read more on how to think from a Project Manager's perspective, click here.
Most managers I meet want to do a good job. They want to provide the vision for the people doing the work. They want to provide coaching if people need it. They want to know that people can deliver the outcomes the organization needs and the managers want.
As their organizations move to agile approaches, these managers have problems: their organization (managers above them) wants to measure them by the old rules which demand control. The people doing the work want less control and more servant leadership. The managers feel stuck in that "messy middle."
Too often, managers feel this tension because the agile approaches challenge the organizational culture. The culture has not yet changed to encourage experiments, team-based collaboration, and team-based risk-taking.
Here are some examples I've seen:
Managers estimate on behalf of other people or a team. The managers want to encourage/control how long the work will take.
Managers ask architects to help a team to control the design of the product. They want to control the risks of not being able to add to the product in the future because the architecture is "broken."
Managers create the teams, not asking people to create their own teams to control the risks of not having "the best" teams.
Managers create the team's board the team is supposed to use. That controls the risks that the manager can't understand the team's data. (Sometimes, agile teams are supposed to produce Gantt charts.)
There are many more, but that's enough for now.
It's time for managers to apply "how little" thinking to their management control.
I first wrote about how little can we do in relation to projects. I discussed "how little" thinking in Manage It! I explained more about "how little" thinking can help create small stories, continuous integration, and a better agile approach for many teams in Create Your Successful Agile Project.
How might managers apply "how little" thinking to their management, especially around issues of control?
Be explicit about the risks the manager wants to prevent. When managers say, "I am worried about this risk," the team can say, "Thanks. Here's how we will manage this risk."
Ask if people want help, don't assume. This goes for team organization, whether people need an architect or a UI person, or any other person not normally on the team.
Ask for the results the manager wants. If you're worried about product integrity, say so. If you're worried about performance or reliability or security, say so. If you're worried about budget, say so. Managers can even request that teams show how the team will deliver these outcomes.
The problem I see is that too many managers are so focused on preventing problems, they don't let the people experiment on their own. The managers "take care of" the people, not realizing how that feels.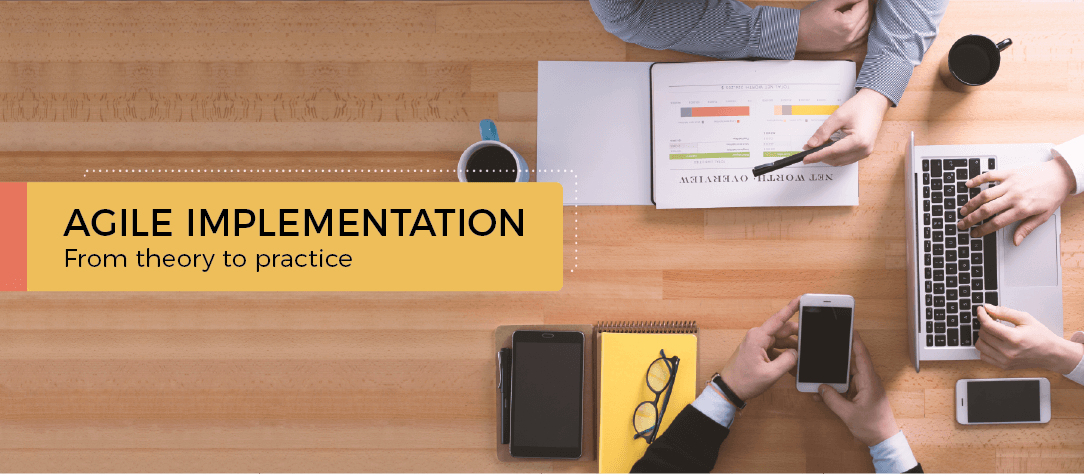 Within a short span of time, Agile frameworks have proven their worth in the field of project management. Termed as the best-kept management secret on the planet by Steve Denning, the director of the Scrum Alliance, Agile projects are found to be 28% more successful than traditional projects.
With a defined set of rules and roles, an Agile framework not only streamlines the project flow but can also enhance team collaboration. In fact, according to Manny Gonzalez, CEO of the Scrum Alliance, "Agile is now much more than a revolutionary approach to work for the software development industry.
It's transforming a wide variety of industries and specialties from marketing and human resources to financial services".
Most Common Agile Implementation Practices
The most common practices of Agile have been summarized in the 2017 State of Agile Report. The report was compiled by VersionOne and a summary extract is pictured below.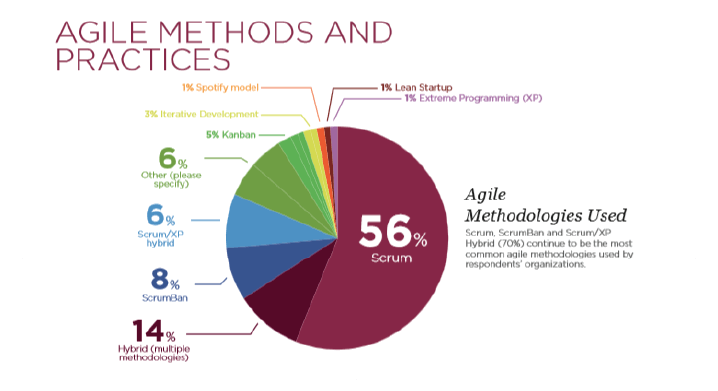 A simple process by design, the implementation of this framework has been met with different perceptions in different organizations. From defining roles in the existing organizational structure to devising methodologies for managing workflows in different departments, implementing any framework needs time and trial. It is no different for Agile.
In order to make this concept easier to understand and provide ideas for its smooth and swift implementation, here are some tips we have gathered from experts along the way:
Stay Flexible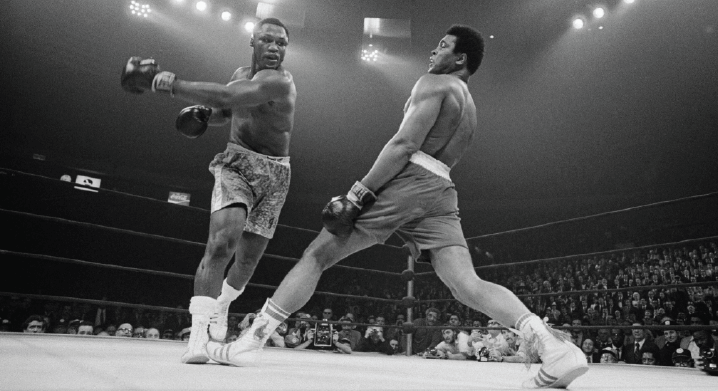 One approach that some organizations adopt is to be all in or all out. When it comes to the implementation of any framework, it is usually attempted to go by the book. This approach is ineffective.
XBOSoft CEO Phil Lew recommends being flexible with the Agile implementation, working with it according to the pace and requirement of your organization. He believes it should not be implemented out of the box; rather, companies should focus on the purpose – which is the access to feedback.
As long as that purpose is being served, you can be flexible with the sprints, be it two weeks or three.
Keep It Clear and Documented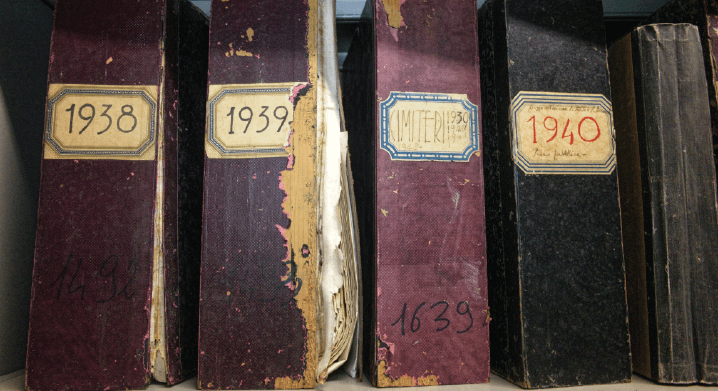 Clear communication is key to success in every project development cycle. The same applies to Agile methods.
David Alsbury has over 20 years of experience and serves as the CTO for StartCHURCH. According to Alsbury, clear communication regarding the framework is imperative.
In order for the team to stay in sync with decisions and to avoid confusion, he recommends appropriately documenting stories, which are one-sentence descriptions of work. These stories should be easy to understand and should be followed up on after team meetings.
Lead by Example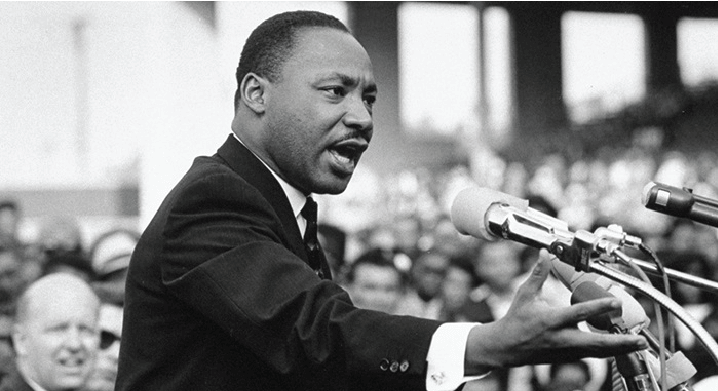 The management of any organization plays an important role in Agile implementation journey.
A lack of belief in the adopted framework can negatively impact the chances of the framework's success. For instance, if the upper management does not believe in Scrum and does not take it seriously, it is highly unlikely that scrum will work within that organization in the long run.
That's what Stijn Van Loo, Development Manager and Product Owner at Netlog, believes. Stijn recommends that the management proactively take part in Scrum implementation. This participation will reflect well in the corresponding teams.
Emphasize Training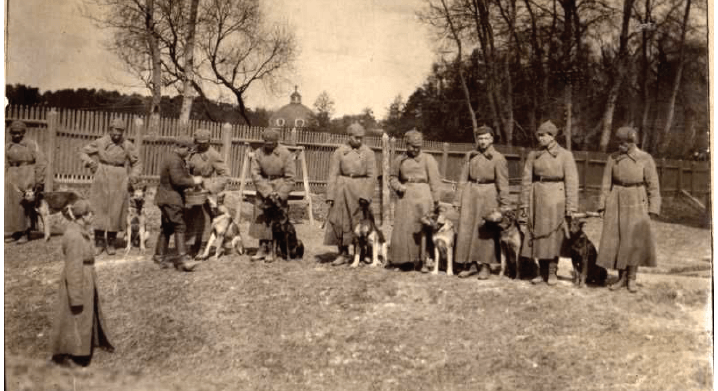 Change is inevitable, but, with a good strategy, organizations can make change management easy. Adopting a framework or transitioning from an old system to a new one takes time and effort.
Employees strive within the change, which is why it is important to implement it through a systematic approach.
Scott Dunn, CEO of Rocket Nine Solutions, considers training a key element in implementing Agile framework in any organization. These trainings, according to Dunn, should not only be limited to teams but should also include management.
The Agile team needs to be clear about the concept from the beginning for easing its way into the new structure.
The importance of training the management is undeniable, as the management is responsible in implementing the change over the entire organization, in essence developing a culture for long-term success.
Facilitate, Don't Dictate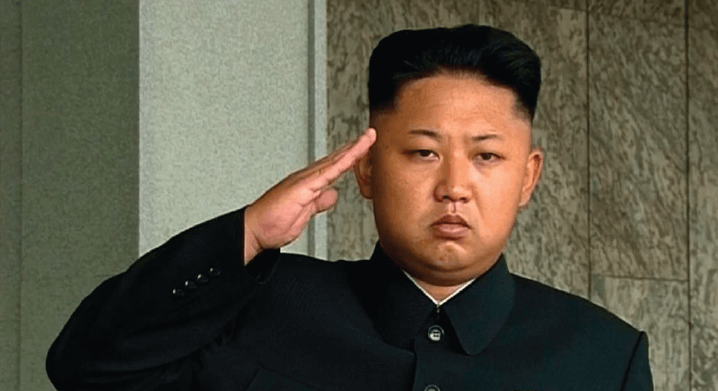 The role of a Scrum Master is to help streamline the Scrum framework by guiding the team. Daniela Field, a technology professional with 10+ years of experience, considers the role of the Scrum Master as one of the core determinants of the project's success.
According to Field, some Scrum Masters tend to go off-track and resort to dictating and micro-managing activities. This, in turn, can damage the team confidence, reflects lack of trust and can serve as a potential roadblock in achieving goals.
On the other hand, some Scrum Masters are detached, leading to lack of involvement. This leads to lack of knowledge regarding the team or the project and affects the role as well. Field recommends that the Scrum Master should be approachable, well-updated on the work patterns, and have a clear idea on issue resolution.
Keep It Simple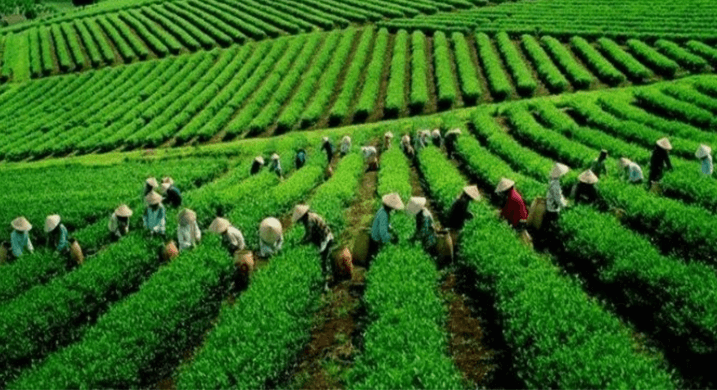 Intricate and complicated projects can consume a great deal of time and make it difficult to not only identify but also tackle potential issues. Field recommends breaking up complex requirements into smaller, more manageable stories that can be iterated over time.
Furthermore, planning is important. There should be well-devised backup plans for all likely issues that could arise. Even if all the issues cannot be resolved at a time, the process should be carried out in a way that allows for simplified monitoring of costs incurred by implementing changes.
Use the Right Tools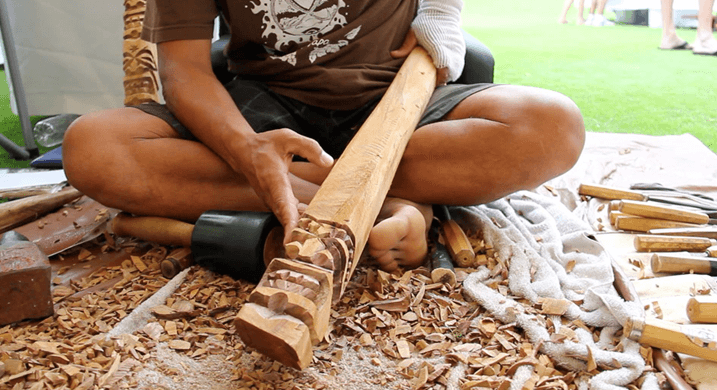 Project management tools have made a mark along with the evolution of other project management elements. In fact, according to research by PwC, the use of project management software increases performance and satisfaction.
Depending on the requirements, budget, and ease of use, the perception of the ideal tool varies within each organization. David Alsbury of StartCHURCH believes that investing in good software can be a game-changer.
He endorses project management applications that can help visualize the status of a sprint, such as a Kanban board. This will help the project more streamlined towards successful completion.
Your turn – do you have experience with Agile implementation? What are some of the practical tips you adopt in your Agile implementation journey? Let us know in the comments below.
Read the original post on the nTask blog by clicking here.
Whether if you run a small family business or a large enterprise, to make sure you're getting the most of your business, build a collaborative spirit among your employees.
According to a study that examined more than 1,100 businesses, the companies that nurtured collaborative environment were up to 5 times more likely to have an extraordinary performance. That being said, it's obvious how essential it is to switch from an individual to a collaborative mindset, even if you're business is already highly successful.
This article shares some surprisingly efficient yet easily implemented tips that can help you out in building a team-oriented environment. So, read on and learn how to create collaborative work conditions at the workspace.
#1. Inspire Your Employees
If your team members are not certain about your goals and visions, they may lose motivation and passion for their jobs which can easily affect their efficiency. Accordingly, when trying to achieve the perfect collaborative environment, it's particularly important to make your employees understand your business purpose.
The more you're capable of identifying your staff with your brand mission and compelling them with your business story, the more they'll be motivated to work towards the realization of that idea.
#2. Define Expected Results and Goals
The most important thing you should do as a business leader is to make sure your employees know what your expectations and goals are. Not only should you clearly communicate the business vision but also collective responsibilities and individual assignments.
When your staff knows precisely what they should do to benefit from the final outcome, only then will they be able to invest the most of their capacity. In addition, when everybody's individual role is well-defined, you'll decrease the chances of conflicts based on misunderstandings. At the same time, you'll increase the efficiency of each team member, as they'll know what part of the final result they are responsible for. Finally, they'll be more direct to one another and more constructive when combining the results of tasks they've worked on into a bigger picture.
#3. Get the Most of Each Team Member
First of all, it's important to realize that getting the most of your employees doesn't mean draining their energy until it's fully exploited. On the contrary, it means that you should only give them responsibilities that best suit their strengths.
One of the most popular ways of determining strengths and weaknesses of team members is letting them take a personality test. That way, you'll get to know what kind of activities and environment they enjoy the most. Consequently, you'll be able to assign them the tasks that they are more likely to perform providing extraordinary results.
According to statistics presented a while ago, the most used test for this purpose is the Myers-Briggs Type Indicator (MBTI)– about 80% of Fortune 500 companies rely on it.
#4 Let the Team Members Speak Up
When establishing a collaborative environment, it's important to put to use the creative energy of each team member. And this means that you should build the setting that will motivate them to speak up, brainstorm, and offer an alternative solution, rather than making them feel shy and insecure.
If you let your employees actively participate in the process of decision-making and give them the freedom of speaking their own mind, they'll feel like an important part of your organization. To make them feel included and give them the understanding that their opinion matters, it's essential to break down the barriers between managers and employees.
#5 Don't Forget About Team Building
As we've already mentioned, to create a stimulative and supportive setting that will lead to increased collaboration, you should work on creating a stronger bond between leaders and staff. And there's no more outgiving way of doing so than organizing frequent and meaningful team buildings.
The co-worker socialization outside the office is a great way of opening communication channels and creating a less formal vibe among the employees. Team buildings are especially productive in terms of nurturing collaborative spirit if they are based on games, quizzes, and challenges in nature.
#6 Facilitate Their Communication
Efficient communication is one of the most important elements of the truly collaborative environment. To keep all the employees on the same page, you should find a good way to let them interact.
While the frequent meetings may be a good way of dealing with daily issues, the introduction of marketing project management software can also be a great help. Not only does it simplify communication when it comes to daily tasks but it also lets the employees keep the track of the entire project progress.
Making the employees interact easily and collaborate on project edits, project management software for marketing additionally increases their efficiency and they provide even better results while at the same time cultivating team cohesion.
Pave Your Way To Collaborative And Purposeful Environment
The creation of a collaborative environment is not a process that lasts a couple of days. It may require a lot of time and effort to make the employees learn from their inefficiencies and become sincerely open to sharing a team spirit.
However, there are several ways in which you can speed up this process and start seeing improvements in the way your team members communicate sooner than you expect. So, if you're willing to work on improving the collaboration in your team, you should:
Share your vision and expectations with your employees making them create a stronger bond with your brand and their tasks and positions;
Pay attention to your employees' qualities and find the ways to get the most of their talents while minimizing their weaknesses;
Treat the team members as important stakeholders that can offer new approaches and fresh ideas to your business;
Give your staff opportunities to connect with each other by letting them interact outside the office, organizing team buildings, trips, etc.;
Provide your teams with the adequate marketing project management software that will facilitate their interaction and let them keep focused on their tasks.
Finally, nurturing collaborative environment may be the best weapon to win the competition. Healthy, stable work setting where co-workers don't feel threatened but motivated to contribute to business goals can significantly impact your business results, eliminating weak spots and improving interpersonal relations.
While the trend of visual roadmaps is slowly spreading throughout the industry, I still come across numerous product managers who are content with roadmaps in Excel spreadsheets or the team's calendars. I even talked to a guy who manages his entire product roadmap on Google Keep.
On one hand, I have the most profound respect for product managers navigating the tricky terrain of countless software solutions used by different teams, that all need to come together eventually. I really do believe in "if it ain't broke, don't fix it," and am a great admirer of product managers' ingenuity when it comes to carving out a functioning workflow.
On the other hand, the more I talk to Craft customers, and the more I encounter different challenges in roadmaps – the more I become convinced that none-graphic representations of product roadmaps actively cause more damage than good to the product, the team, and the process.
The reasons for that are surprisingly few, but each has a powerful impact on the shape a product may take and success of a team.
The Human Brain Processes Visual Information (Way) Faster Than Text
60,000 times faster, in fact. Visual communication is infinitely more effective for conveying data in everyday conditions (meaning, not a situation in which 3 mathematicians in a room together are solving advanced string theory equations). As part of our survival mechanism, the human brain is designed to allocate many more resources to registering visuals rather than text. If you think about it, the ability to read is fairly new, in evolutionary terms, and not imprinted as a natural instinct.
My favorite example is that of analog watch Vs. digital watch. Indulge yourself this short experiment: take a quick glance at each of the watches and try to recall what time it says.
You probably captured a mental image of the shape formed by the analog watch hands. Those images convert to data (hour:minutes) much more quickly than having to process the many digits in the digital watch. Given the elusive abstract nature of time, specifically, it may relate more easily to shapes and forms, whereas numbers and text tend to invoke the structure in us. But I digress.
The bottom line is this: humans, and that includes members of product teams, register data more quickly when delivered visually. This saves time on communicating the roadmap, but that's not all.
When you work with a changing visual representation of data over time, the changes become visible more quickly. Once you have a metal "photograph" of the image, the nuanced changes jump out instantly. Over time, this is methodology is more intuitive, less taxing on the brain than needing to process numbers and convert to time, and so on.
Going All the Way with Visual Product Roadmaps
It's true that visual roadmaps can also be a manually designed PowerPoint diagram, but visual roadmapping usually refers to an existing tool with existing designed templates, where you only need to enter the data rather than wrestle with PPT SmartArt, ClipArt and other forms of art.
The beauty of working with an existing (usually web-based) tool, is that they often come with a variety of views for displaying your roadmaps, according to need and convenience.
At Craft, we identified users' needs for a set of specific views:
Floating – versions filtered by year/quarter/month
Columns – versions + details arranged in dropdown
Portfolio – versions from a bird's eye view
Multiple products – all your products' roadmaps
We also made sure our users can sprint-plan comfortably with a combined sprint-backlog view.
Informed Stakeholders Make Smarter Decisions
Stakeholders share the same visual processing mechanism as the rest of us. The only difference is that they have more impact on the directions your product is taking. That alone is a powerful reason to opt for visual roadmapping.
Presentations need to be shorter and more easily digestible, so as to leave room for the important discussions – about strategy and vision. Optimally, you would be able to share your visual roadmap in a file, allowing constant updates that don't require any explanations.
Is there a safe alternative to hiring freelancers? How to find help for your project without giving it away? What is outstaffing and when you need it? Find out in this article.
IT services are the second most outsourced industry in the U.S. Moreover, the percentage of outsourcing in the total IT budgets of companies across North America is growing, especially in large corporations.
Why Is IT Outsourcing Growing?
In short, it is profitable to outsource your business to certain countries where the taxes and wages are lower. Many industries outsource their processes abroad.
IT services are especially suitable for outsourcing. Usually, such tasks are not mission critical and companies feel safer delegating them.
One simple example is application development, the most-frequently outsourced IT function in the U.S. and Canada.
Outsourcing also enables you to tap into specialized skills outside of your core business. For example, a web development company may need to outsource some functions like IT security or network operations.
What Is Outstaffing?
Outstaffing means a long-term indirect employment through a third party. Technically, it's like renting – you team-up with a developer from an outsourcing company without employing him directly. We also call it a "dedicated team" service.
Thus, outsourcing and outstaffing both describe the relationship between a client and an outsourcing company. The same agency can provide both services, just as we do. So what's the difference?
In the case of outstaffing, the developer reports directly to you, not the employer. Your company doesn't have to outsource the function fully and you remain fully in control of the work you delegate.
In the U.S. this form of employment is called contracting. The terms and conditions of such service are bound by a contract between the hiring company and the outsourcing agency.
Outstaffing vs. Hiring Freelancers
Here is a breakdown of the key differences between using outstaffing services and hiring a freelancer:
1) Time
Hiring a suitable freelancer is a very time-consuming process. Yes, you'll have more choice, and this is exactly the problem.
Once you post a job, get ready to be bombarded with dozens of automatic submissions as most candidates naturally hurry to apply first. And even when you sort out all of the obvious mismatches, you'll still end up with a tough choice between all the "unique experiences" and "best ratings."
Unlike an open freelancing platform, a reliable outsourcing agency can find you a suitable expert in a matter of hours. And if they don't have such a person available – they won't waste your time and will tell you directly.
2) Safety
With a surge of platforms like UpWork, hiring freelancers became easier. Such platforms assist with compliance for both sides and help choose developers that will suit your project better. However, such system cannot cover all of the risks.
Freelance platforms have no control over:
Fake profiles. Unless someone reports a profile, there's no way to know if the information provided there is 100% true.
Work process. Usually, there is also no contract that can save you if a freelancer doesn't comply with the requirements.
Your confidential information. A freelancer can easily steal your data and ideas. You can lose the whole project if he decides to recreate it.
Deadlines. Unlike a hired contractor, a freelancer can juggle several projects at once. This often results in missed deadlines.
Long-term guarantees. Once you pay, your freelancer can easily disappear forever. Some do even before that, leaving incomplete projects behind.
3) Flexibility
When you work with an agency, they may have more developers than you currently need. This is great! When you actually need more help you can get it quickly.
For example, you have a web service that requires an urgent overhaul due to a framework update. Previously, you needed only 2 developers working on that service, but now you need 5. In this case, a quick team expansion is crucial to the project.
As an agency, we can also adjust the line-up of your dedicated team to strengthen certain skill sets that you need. You don't have to waste your time looking for more experts all over again.
Of course, there is a limit to the number of available developers we can offer on a short notice. Still, scaling is possible and we are working on making it even more accessible to our clients.
4) Costs
Hiring a freelancer is usually cheaper than hiring a contractor from an outsourcing company. On the downside, you risk compromising quality and safety.
It is possible to protect yourself while hiring a freelancer. Serious freelancers often work contact-based as it also helps their own security. Some freelancing platforms also offer premium plans with additional protection features. However, this peace of mind also comes at a cost.
At Boost Solutions, we provide fully transparent outstaffing services without hidden fees. Our clients enjoy timely and flexible services without compromising legal protection.
Conclusion
If you need an outside IT assistance, small-scale outsourcing is totally an option. You can hire help in two ways: outstaffing, and hiring a freelancer.
Outstaffing is a faster, more expensive, but also safer service. You can hire a flexible dedicated team that will work for you remotely while you retain all of the control over your project.
Hiring a freelancer is slower, generally cheaper, but riskier. You will have a harder time finding a suitable candidate and scaling your team.
My introduction to the underlying Agile principles started in the manufacturing domain, not software. This taught me to appreciate continuous improvement ideas even more, especially the retrospective practice. Here's why.
After studying Lean manufacturing, I understand why Agile projects are 28% more successful than traditional ones. A huge part of this is Agile retrospectives.
Unlike software, failed physical products are usually unfixable. You can recycle ideas, but materials – only partially and in rare cases. If your physical product fails to sell, you can't simply go back and fix the code.
In the software development world, however, we can always go back and fix the product. Agile retrospectives enable us to prototype faster, deliver new updates more regularly, and be totally in control of our quality assurance.
This is the power of Agile. And all it takes is a serious systematic approach to retrospective meetings.
Agile Retrospective – The What
In Agile, retrospective ("retro" for short) is a kind of post-production meeting, usually an hour-long, that a team holds after each week or sprint (for SCRUM projects). During retrospective, developers discuss the successes and failures they faced during the stage.
The purpose of Agile retrospectives is to identify the root causes of every issue and find ways to avoid them in the future.
It's true that continuous improvement should be practiced during production just the same as after it. However, when people are already busy working it's harder to start any new initiatives.
Retrospective, on the other hand, gives breathing space for ideas and time to regroup before the next stage. Your team can relax and focus on improving collaboration and efficiency.
After the retro, it's a common practice to list points outlining the improvement areas and ideas. Each retrospective the team turns back to the previous list and adjusts the new one accordingly. Meeting at regular intervals is the key here.
The Why
Daily processes love continuous improvement but usually leave us no time for a second thought on how to actually implement it.
Also, when team players work on improvements separately, suboptimization occurs. Individuals perform better, but the overall project still may fail.
Agile retro-spective allows us to put things into per-spective. As the final principle of Agile Manifesto states:
"At regular intervals, the team reflects on how to become more effective, then tunes and adjusts its behavior accordingly."
Which is indispensably connected to another Agile principle:
"Continuous attention to technical excellence and good design enhances agility."
People who can rely on each other and together pursue technical excellence create best-performing teams. They save a lot of time and resources both for themselves and the company.
Teams that practice retrospective meetings eliminate recurring problems, improve their workflow, and deliver better products faster. They also set the pace for the rest of the company, motivating other teams to improve.
More Benefits
Nurtures continuous improvement culture
Looking for the most efficient ways to deliver value together creates a catalyst environment for the changes.
Empowers teams
Retrospective allows team players to make their own decisions accept responsibility. As a result, your team will grow in maturity and self-motivation.
Helps team-building
Retros bring people together, and if done correctly – train them to be more understanding and helpful towards others.
Vents frustrations
Any issues at the workplace are either human issues or they affect someone personally. Agile meetings create a comfortable space to talk about and ease those frustrations.
The How
Retros are awesome, but they are also very easy to screw up.
Here's What You Want to Avoid:
1) Useless complaining
Don't let your meeting become toxic. Let people speak out about their frustrations, but keep it constructive. Finding solutions to the problems is more important than talking about them.
2) Boredom
You don't have to entertain people, just help them stay focused. Long projects burn enthusiasm – it's normal. Make routine interesting with new retrospective exercises and approaches.
3) Information Leaking
Make sure that every team member feels safe to share their insights. It's better to keep some things in the family.
4) Checklist Overload
Trying to improve everything at once is dangerous. Set priorities and use short, practical action plans.
And, lastly, make sure that as the leader you:
Have a plan
The project manager or Scrum Master running the meeting has to prepare the agenda beforehand. You also have to plan regular future meetings.
Be the facilitator
Actively lead the retrospective, encourage discussion, and take notes. Make sure that every team member feels welcomed to participate.
Criticize process, not people
Arguments against personality is a logical flaw, and they rarely help anyways. Focus on what, not who – identify behavior issues and help solve them with understanding.
Practice what you talk about
Giving the right example is the best way to build authority. Accept and keep responsibilities. Own your decisions as much as you own the meetings.
Analyze the workflow
As a manager, you can observe the workflow from top to bottom. Seek for the points in the process that need improvement. Think about the main obstacles in the daily workflow and how they can be removed.
Build the team
We've touched on this earlier, and much more can be added. Just remember that "the P in PM is as much about 'people management' as it is about 'project management,'" as Cornelius Fichtner has put it.
Don't forget to summarize
Productive retrospective means that you get a practical to-do list at the end of it. Use the Who-What-When method – it will be easier for you to manage responsibilities on schedule the tasks.
Hopefully, by now you understand enough to organize your first Agile retrospective. And if the magic doesn't happen, don't give up – focus on the continuous improvement. After all, that's exactly the point of Agile methodology.
Being a Great Product Owner
What makes a great Product Owner versus an adequate Product Owner? During a recent conversation with Alex Brown, Principal at Glaessel Ventures and previous COO of Scrum, Inc., he identified some clear steps to effective and profitable product ownership.
As COO of Scrum, Inc., the organization founded by Scrum co-founder Jeff Sutherland, Alex worked to evolve the role of Product Owner from business and customer representative to strategic maximizer of product profitability and value challenger. His insights are simple, thoughtful and strategic.
Experimentation
Agile encourages experimentation by providing values and principles versus prescriptions and best practices. Very early on, Alex realized great product ownership embraced experimentation, the hallmark of the iterative process. Thinking back to his start in the role of product owner for Scrum, Inc., Alex excitedly remembers, "It was a chance to actually walk the walk as well as talk the talk and experiment with a whole bunch of different ways to bring more advanced product owner thinking; actually run experiments with it using the company as the vehicle for experimentation." This allowed for regular realignment of business direction and ensured value creation over time.
Great Product Owners are continually asking, "How do we bring some of the discipline that already exists in business and financial analysis and valuations to bear in a more agile way?" says Alex, with an acknowledgment of the impact of this over time. "That allows you to actually not only have the team work more efficiently, but focus on the right things so they can deliver a lot more value in a shorter period of time?"
Team Motivation
Great product ownership also focuses on development team excitement. Many people think team motivation lies with the Scrum Master. However, the Product Owner is accountable for the what the team builds and why. These are the value and the vision respectively and both significantly impact the team.
"In my mind it's the Product Owner's equivalent of the Scrum Master's sustainable improvements in the team," says Alex. He notes great product ownership needs to "ensure that the team is actually having a good time and that morale is high because morale ends up being a real multiplier for the velocity of the team." Alex notes the parallel with the happiness metric, which ensures the team's velocity is moving and that they aren't getting burned out. "A lot of these things have parallels on both sides of the house."
To illustrate this point, Alex points to his experience as Product Owner at Scrum, Inc. "There were a bunch of things I wanted the organization to do because I felt it was important to maximize the profitability of the organization and to get us from where we were to where we wanted to be strategically," he says. "But I tried to keep cramming the backlog with stuff that was important but not fun; eventually, I started to see that reflected in velocity. The team was not excited to come to work. I sort of violated one of the key understandings with the team; there has to be something in it for us [the team] as well, it can't just be us just slaving away for you Product Owners."
Creating Win/Win
From that perspective, it's clear team excitement translates to completed work and value realized. As a Product Owner, Alex and the team began to experiment on ways the Product Owner could increase team satisfaction. One of their first experiments altered the working agreement so that when the team finished all the work in a given sprint early, they could choose any work item they wanted from the product backlog. "I found when I kept an eye on mixing in some stuff that the team wanted to do…it created a fairly powerful incentive to actually get through the sprint backlog quickly because then they could work on whatever fun stuff they wanted to work on," said Alex.
"I didn't care as a Product Owner because I still got everything at least as fast I was expecting to in the release plan. And very often for want of a story that they were particularly excited about, it was in the top 10 in the backlog. But even just giving them that freedom and amending that social contract had a pretty profound effect on team motivation," explains Alex.
Product Owner Support
Great Product Owners also create the support needed to effectively fulfill their role. "The person who is really focused on the strategy of product ownership, what should we be building, why, how do we know it's valuable, and what order should we be delivering in, often doesn't have the time to also make sure that all of the backlog is really ready for the team," says Alex with a nod to the importance of both elements of work. "That really is asking a tremendous amount of the Product Owner, particularly as the teams get better and accelerate and are trimming through more backlogs per sprint. However, because of the disconnect between the business and the team, it's crucial that a Product Owner be available to ensure teams are on the right path.
"So very quickly I start to advocate for product ownership as a team exercise," says Alex. "Where you may have one person who is more focused on the strategic side of that, what do we build why and in what order, and then a person who is really focused on the refinement and hygiene and making sure that team has what they need to keep moving forward efficiently. And the key thing there that I think is really tough is that those two people need to be joined at the hip. So that they both know exactly what's going on and the information is flowing."
Don't Settle for What Is
Alex also makes the point that great Product Owners continue challenging the status quo. "Human beings, in general, have a terrible appreciation for opportunity costs, meaning it's okay now, but we have no sense of how much better it could be if we did things differently," Alex says. This points back to the need for great Product Owners to experiment. "My solution there is to try and encourage people to experiment for the next two sprints, try making the time to do that and see what the impact is. And then that hopefully starts to make real some of the opportunity costs."
The reason we decided to put together this glossary is that we write a lot about software project management on ObjectStyle's blog. We hope it will be useful to anyone reading about project management and/or struggling to understand the PM jargon.
Anywhere in this article, "PM" stands for "project management." If a term is in italics (for example – Scrum), this means it's defined in a respective place in the glossary.
A
Agile – An iterative approach to development where the team delivers bits of software in frequent, rapid cycles. It's not a concrete method, but rather a set of principles described in the Agile Manifesto in 2001.
Agile Release Train (ART) – While the term may sound confusing, what it really means is "a team of teams." ARTs are used in the SAFe framework where groups of teams stick together over a long period of time to deliver work at the Program level.
B
Backlog – An unordered list of to-do items for the projects. The backlog provides a pool of tasks out of which you pick work items for the nearest Sprint during the Sprint planning event.
Burndown Chart – A diagram that shows work left to do versus time. It has the "Ideal burndown," aka "Ideal remaining work" line, against which you can measure actual progress.
D
Daily Scrum – A daily meeting practiced in the Scrum project management framework. At this meeting, each person on the Scrum team briefly answers three questions: "What did you do yesterday?" "What will you do today?" and "Are there any obstacles?"
Definition of Done (DoD) – A concise list of criteria a feature must meet to be ticked off as done. This often includes the activities that must be completed for a piece of functionality to be marked as "potentially shippable."
E
Extreme Programming (XP) – A set of programming practices—TDD, pair programming, continuous integration, collective code ownership, etc.—popularised by Kent Beck. XP takes certain programming techniques to an extreme to maximize their effectiveness.
F
Framework – A process template according to which a project is run. A framework prescribes project stages, organization units, sequence of actions, practices, etc. Popular PM frameworks include Scrum, Kanban, Extreme Programming (XP), and others.
Functional analysis – A method of estimating a software project. In functional analysis, the project is broken into features, and each feature is assigned a particular number of functional points to indicate its difficulty.
K
Kanban – An Agile framework used in software project management. In Japanese, "kanban" means "visible board/poster." The framework places importance on visualizing the workflow, making everyone's work transparent, and disseminating information, among other things.
L
Lean – An approach to software development popularized by Mary and Tom Poppendieck in their book Lean Software Development. It propagates starting small, releasing a Minimum Viable Product (MVP) as early as possible, and adding features to it as you go.
P
Portfolio – The highest management level in Scaled Agile Framework (SAFe). At the portfolio level, you get a birds-eye view of all projects in an organization. That is where you manage the people and practices needed for the completion your strategic business goals. Lower organizational levels are Program (smaller than Portfolio) and Team (smaller than Program).
PRINCE2 – Stands for PRojects IN Controlled Environments, version two. It's a project management method initially developed as a UK Government standard for managing information systems projects. PRINCE2 divides a project into controllable stages and provides guidance (and doc templates) on how each process should be managed. The method is generally used for high-level management and can be combined with other Agile frameworks like Scrum.
Product Increment – A piece of functionality or a product feature delivered at the end of an Agile cycle. Usually, it's a deliverable shipped at the end of each sprint in Scrum.
Product Owner – A person who has a holistic view of the product. A Product Owner focuses on product features as they're perceived by the end user, while a Project Manager is more concerned with the technical implementations of those features.
Product Sponsor – A member of the C-Suite (a senior exec) who communicates strategic goals to the Agile team. This is done to ensure the development team stays informed about the latest business status of the project. Not a full-time job.
Project Management Office – A department responsible for storing and disseminating project management expertise in an organization. It is a source of valuable PM knowledge, documentation, standards, KPIs, and other helpful information.
Project Manager – A person who manages the team and serves as an intermediary between the team and the client/stakeholders. The PM plans and oversees project execution while also communicating with the party sponsoring the project on a regular basis.
R
Retrospective – A meeting held at the end of each Sprint in the Scrum framework. During a Sprint retrospective organized by the Scrum Master, participants discuss the Sprint in an open, no-blame-placed conversation. The purpose is to learn from experience and to improve continuously.
S
Scaled Agile – Traditional Agile approach, adjusted to suit a large organization. In scaled Agile frameworks, one finds larger organizational units (for instance, "a team of teams") and additional practices that help manage a bigger crowd of people and a more complex set of dependencies.
SAFe (Scaled Agile Framework) – One of the most popular Scaled Agile frameworks. SAFe provides guidance as to how to plan and organize work at the Portfolio, Program, and Team level.
Scope Creep – A project's work scope is described in the Vision and Scope document. When unexpected changes are made to the scope, this can lead to "scope creep" and eventually delay the project.
Scrum – By far the most popular and widely used Agile framework. In Scrum, work is done in short iterations known as Sprints. The Scrum team is cross-functional and self-organizing (where no one is the boss), and the Scrum Master simply serves to facilitate the framework's implementation.
Scrum Master – A person whose job is to ensure the team follows Scrum. The Scrum Master should also remove any impediments that hamper the Scrum process (a lack of information, unresolved dependencies, etc.).
Scrum Team – A cross-functional team of usually up to 9 people. May consist of a business analyst, a designer, a developer, a Scrum Master, a QA, etc. Scrum teams are normally self-organizing; that is, nobody is telling anyone what to do.
Six Sigma – A statistical analysis-based method of plotting defects to identify development process weaknesses and areas that can be optimized.
Sprint – A two-week work period during which the team works to deliver a product increment in Scrum. Is preceded by a planning event and is followed by a retrospective meeting.
T
Test-Driven Development (TDD) – An Extreme Programming practice. Before turning a software requirement into code, a programmer writes an automated test for it first. This is done to increase testability and maintainability of the code written.
Time and Material – A concept used to estimate software project costs. In a time-and-material contract, one pays contractors by the hour (or another time period) and may compensate additional costs.
U
User Story – A way of writing a requirement to the product. It's written in the following format: "As a [Role], I want the software to [do this and this], so that [this and this result is achieved]." For example: "As a blogger, I want to be able to schedule a blog post so that it is published at some point in the future."
V
Vision and Scope – The Vision and Scope document is normally created early in the development cycle. It describes product vision, economical justification, users, stakeholders, features, the scope of work required to implement initial features, and related information.
W
Waterfall – The traditional Waterfall methodology consists in careful planning, stage-based approach and delivering the full product at the finish line. A Waterfall project goes through gradual (not concurrent) stages, such as planning, development, testing, and launch to production.
Work Breakdown Structure (WBS) – A document that contains a structured list of program components (at the highest level) and major/minor features, as well as their descriptions and effort estimates. A WBS document is filled out by different people assigned to a project (a BA, a developer, a QA) and each enters the amount of effort required for each listed feature.
The pioneer of  the disk drive industry Alan Shugart once said: "Sometimes I think we'll see the day when you introduce a product in the morning and announce the end of its life in the evening."
We're almost there! Companies that fail to innovate fast today, die out tomorrow. But how can we create products at a remarkable speed without compromising the quality? The answer is – continuous improvement, both of your product and business as a whole.
Did you know that Amazon releases a new change to its services every 11 seconds? This is 8000 changes per day. Amazon is already miles ahead of the competitors, way before they finish their morning coffee.
Amazon knows that the secret to success is not found in some "giant-leap-for-a-mankind" projects. Rather, it's the small human steps that bring all great companies to the stars. Manageable, incremental, consistent actions.
Below, we have identified the 3 fundamental steps towards fast, high-quality product development. Please note that all of them are vital and have to be done simultaneously and regularly to ensure the best result.
1) Iterate Fearlessly
First of all, we have to understand that no product has ever been rolled out perfect the first time it hit the market. This liberates us to deploy faster, of course, but it also helps focus on the core MVP (minimum viable product) and iterate confidently.
Iterating basically means improving gradually. Providing the essential features (MVP) at first, and adding new ones later when it makes sense.
This is, of course, the basic idea behind Lean startups, and continuous improvement overall. Lean approach is extremely popular nowadays, especially in the software development (remember Agile/Scrum?), and there are good reasons for this.
The benefits of such a rapid yet balanced product development include:
Quicker results (if you fail, you fail early and lose less);
Less initial resources required;
Faster return on investment;
Safer scaling (thanks to the early user feedback).
The truth is, no one can give you a better feedback about your product than the customers. Therefore, make sure you reach them quicker and spend as little as possible until you are confident that the core assumptions work.
Minimize the Time To Market, launch small, get feedback fast, and then improve madly. Follow the same cycle to deploy new features for your existing products – this will enable you to scale at the right pace.
2) Plan Properly
Continuous improvement methodologies and Agile in particular are far from an unstructured mess. In fact, no improvement is even possible without planning. Therefore, highly flexible systems also require an overarching plan to stay productive.
Product development strategy often can be improved in the process, when the new marketing insights are gathered. That's why you always have to keep in mind the following basic questions:
A. What is your market?
It goes without saying that before starting any product development you should have an idea of your target customer. But what if you're wrong about who your business should target? Plus, the world keeps on spinning, and, maybe, you'll have to change your marketing focus with time.
Ask yourself more often:
What are the needs of our target market?
What are the benefits of our product?
Does it fit in the current market?
What are the features users find lacking?
B. What is the time frame?
Deadlines help us stay put and keep our production rate intact with demand. That's why it is absolutely necessary to properly define and mind the time frames. Remember that your success heavily depends on how quickly you respond to market changes.
C. What are your methods?
In the software industry, we use various different approaches to prototype, develop, and test the products. Most of our choices depend on the project scope, then the rest follows. Our own checklist looks the following way:
Product Development Specifications
Here we note the details about requirements, whether it is a native app or web service, has something to do with eCommerce or not, etc. Here we include information about the budget, design features, technical functions, marketing specifications.
Wireframes Or Functional Prototyping
The complexity of the project defines the depth of the concept development. Sometimes it's more efficient to simply go with wireframes, agree on the concept, and get right to the development stage.
Development Team
The right choice of people on the team is crucial. For example, we have people with various expertise and technical skills, so for each project, we have to peak the developers carefully. Too many companies try to do everything at once, but it's simply not possible. We understand that every developer has his strengths and weaknesses.
Testing Strategy
The product development team chooses the optimal testing method according to the nature of the project. Some products require test automation, which we cover either with our own solutions or frameworks like Selenium. We make sure that testing stage is both fast and effective.
3) Document Everything
By everything, I mean all of the information regarding the product development strategy and history. It doesn't have to be a truck-sized book, but it has to include the key points and data.
Given that documentation is clear and concise, it can significantly speed up the development process. It also saves a lot of headaches when something breaks, because you have both the grand plan and the history of changes. This way, you also simplify maintenance and boost the overall quality.
Documentation is intended for everyone involved in a project. In software development, for example, it benefits designers, marketers, developers, testers, users, and, of course, clients. Therefore, we usually form the following types of documentation:
Technical Documentation
Includes information about the architecture and functionality of the software. Extremely important, especially for large projects. Contains a detailed description of different functional parts, APIs, and discussions on the code itself.
Design Documentation
Explains and shows the final look of the product. Can include both narrative and graphics on how the software should feel like, look like, and behave. Simplifies building stage, helps visualize the result before the product is finished.
User Documentation
Explains how the code works. Depending on the complexing of the product and the target audience, the depth of explanation can vary. As a rule of a thumb, when creating documents for general users, aim for a clarity and brevity. Use a clean, easy-to-scan layout.
Marketing Documentation
Everything regarding marketing strategy, brand development, and analytics are included here. Very important, as all of the decisions invoke a certain market response, which can be researched beforehand. Marketing data is power when it's in the right hands.
Conclusion
Deploying high-quality products quickly and improving rapidly is possible. However, it requires adopting a constructive yet flexible development framework that will support consistent improvement.
To succeed in today's quickly changing market conditions, companies must concentrate on product development speed, not just quality. Time To Market has to be reduced to a minimum to receive customer feedback and improve faster. Higher quality can be achieved through Lean methodology (like Agile), parallel testing, and proper documentation.
Finally, finding the right partner for your business can make your business improvement process ever easier. Whether you're up for creating a new product or supporting the existing one, we're ready to help you!
Boost Solutions has both business experts and software developers to help your company succeed. Contact us today to find out more about our custom solutions.